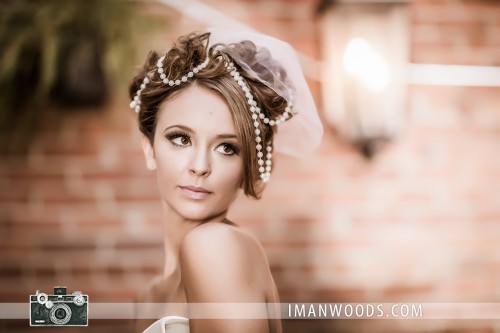 My friend and colleague Beth Bell is the beauty, brains, and talent behind Carolina Bell Designs. And she's been dreaming of a fashion show for many years.
Most of us here blog about how we go after our dreams, how we traverse the speed bumps, and how we stay focused. But every once in awhile we get the opportunity to help someone else go after THIER dream.
Beth is talented. And creative. She designs the dresses we offer with our full pinup makeover packages.
She teaches fashion design at the college level. And she runs her own business making custom garments. Everything from wedding and prom gowns to cosplay.
When she approached me with the idea to have her own fashion show, I knew I had to help. I have the perfect space in my studio. A historic bank building in charming downtown Mebane with vaulted ceilings and an open layout.
I will interview her for this blog after the event to glean what her dream-come-true process felt like.
Until then, feast your eyes on this. Hair and makeup by Kimberly Gilmore, assisted by my talented friend Sarah and my beloved Bonus Daughter. Kim wove pearls and extra tulle from the skirt into our stunning model, Crystal's hair. This was the first time she modeled and she totally rocked it!
Give us your thoughts!
comments