Hello to all those on the path to dream passive income! I mentioned last week that we signed up for our first official affiliate marketing program. This decision came from my discovery of an important distinction in the past few months. The old adage Money is the root of all evil has shifted to something more powerful: Money is the root of all your dreams.
So, what the heck does passive income have to do with it? My primary business trades services (time) for income (cash), as a lot of business models do. The wonderful news about passive income is that it works for you 24/7. You set it up and let it go. Sit back and collect the checks… you get the idea.
A big stepping stone to that dream income can be affiliate marketing. First an overview of what I mean by affiliate marketing with the help of Wikipedia:
Affiliate Marketing is an Internet-based marketing practice in which a business rewards one or more affiliates for each visitor or customer brought about by the affiliates marketing efforts."
Cool.
How do you pick an affiliate that works for you?
Here are the top 4 tips to help you on your way:
1. Research what is out there. What products or services do you want to promote? Some recommended places to start are Clickbank and the  Pepperjam Network.
2. Does it match what you do? If you are selling services for online marketing (like me) having an affiliate that supports the path to online marketing makes sense. I don't think I will be advertising workout equipment. Not a good match for me no matter how much they pay. And I would feel lazy every time I viewed the ad.
3. Find a place to put it. Online marketing requires online presence – a web site or blog. It also helps if you plan on actively promoting the purpose of this site. Which leads to #4.
4. Talk about it. Now that you have the site, you need to talk about it. Whatever your topic – business, services, reviews – keep your content fresh and relevant. It makes your users very happy to have a consistent message, and doesn't hurt your potential affiliate income either.
Was this all Greek to you? Share in your confusion, leave me a note. We can work on getting all this figured out together.
Just in case you need a visual, this video is about affiliate marketing  –
What ways have you thought of making another dream income – or an income that supports your dream?-
~Heather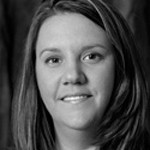 Heather's dream is to have multiple streams of income, starting with launching an e-commerce website that showcases her one-of-a-kind designer jewelry, which are crafted by her.  Heather's post day is Thursday and her newly launched sites are couture jewelry available through For Your Adornment, and  Twitter background design on Twitter And Beyond