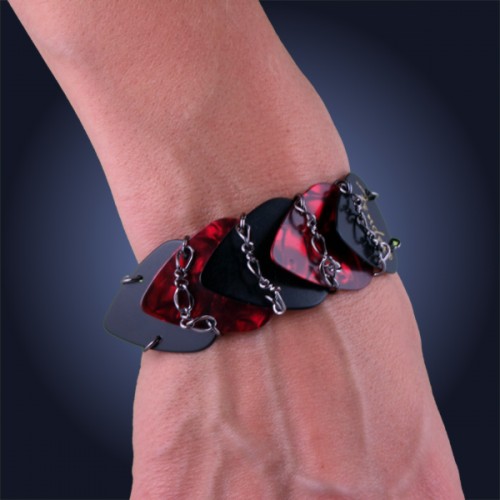 More deals please!
With the holiday and lots of shopping I wanted to make sure you didn't miss last weeks post that reviewed of gorgeous items from independent designers.
Lisa DiMaggio of Rock N The Trend.com has quite the deal to share with you… and you have to act fast! Her gorgeous and edgy jewelry (bracelet pictured above) would be an amazing gift for the design conscious and the music lover in your life. Here's the deal…
20% off any order of $50.00 or more. 
The deal is good through Dec. 2nd – that's today! 
Just use the promo code: 8womendream.
Thank you Lisa DiMaggio for creating this deal for our readers! If you like this style, go over to Facebook and really "Like" her. She offers fans first dibs on new releases, promotions and discounts.
Holiday gift guide… you got it
I am in the exciting process of putting together a guide to amazing gifts – fun, practical, and useful – to cover your list. For now, make sure to check out FREE shipping day details and enjoy your next online shopping experience!
~ Heather