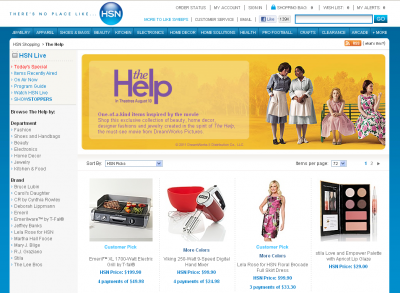 There is a wealth of brilliance in the marketing efforts of the film "The Help". The incredible story and cast made for an easy sell to get me to the theater.

Not only does the diverse cast shine on the big screen, but the diverse audience makes for a new marketing opportunity. Making the film a draw for a wider audience has shown up in some interesting ways.
The Home Shopping Network (HSN) launched their mini-site of "The Help" inspired products to coincide with the movie release. The products cover everything from kitchen ware to fashion and tie into the film in fascinating ways.
Loving the look
You may not love some the characters wearing it, but the fashion of the times came across beautifully in the film. A few of the fashion products on HSN, including this gorgeous floral dress, evoke the feeling of the movie. Granted I'm nowhere near the size 4 this would be perfect in, but it still makes me drool.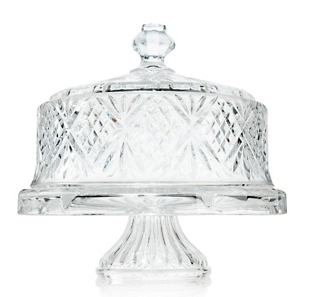 Speaking of drooling, who didn't get hunger pains during the scenes where Minny is teaching Celia to cook? Never mind the many uses for Crisco I now know about, the food made this die-hard baker want to fry up some chicken as soon as possible.
Of course, being a baker, this gorgeous cake plate caught my eye. It happens to be one of the convertible kind that has more than one use. If you have no idea what I mean, you'll have to check out the product yourself.
And it tastes great too
I wish I had the Food Network because I would have loved to see Paula Deen with her special guests from the film. "The Help" stars Bryce Dallas Howard and Viola Davis both appeared on Paula's Best Dishes, celebrating the South with some incredible recipes.
Do yourself a favor, and don't watch any of these videos on an empty stomach. The calories would so be worth the extra workout to enjoy.
The marketing efforts for this film, inspired for both shopping and cooking made me think.
Are you limiting your own product release?
There is always the need to reach your market directly. The whole premise of market research is based on that concept and I talked about it a few weeks ago in how to do market research to avoid a disaster. I rarely find products based on a film as fitting, but somehow, these inspired tie-in's feel right.
Take a look around at what inspires your product and you may have a whole other audience waiting in the wings.
– Heather