Dreaming… hate to say it but who has time, right?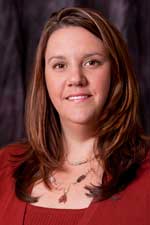 Anyone who knows me knows I don't sleep much, and regularly use the quote "I'll sleep when I'm dead'. Here is where I probably shouldn't admit that one of my favorite songs is Barenaked Ladies "Who needs sleep?"
That's where Cath comes in – the constant reminder that there is more to life and why not look at the dream now?
What am I waiting for?
I was so excited about this idea since the first day Cath talked about it – for everyone else. I'm afraid I share the disease where I can easily give up all my time and energy to help anyone else accomplish their dream, but put any ideas on the plate and I'll find anything to avoid it.
The first meeting helped make us focus on each other and what a great process! Totally scary, don't get me wrong, but very cool to have all that positive female energy in one room. A lot of strength got passed around and even though I had no clue what my first dream goal would be, it sure kick started the excitement factor!
So here's to dreaming – during sleep and waking hours – and creating some sparkles along the way!
–Heather
(Heather's dream is to have multiple streams of income, starting with launching an e-commerce website that showcases her one-of-a-kind designer jewelry, which are crafted by her)