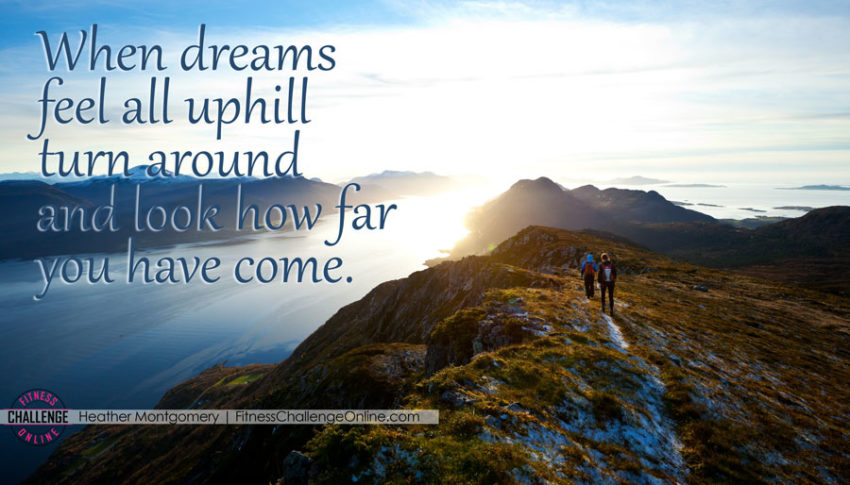 Fall mornings in Northern California have a chill that makes it easy to do a hard workout. When I stepped out with a friend for a hill route I haven't done in over 4 years I wasn't sure what to expect.
All I knew is that we were headed uphill.
Making your workout a challenge
We started out heading up our driveway which is an awesome way to warm up. I live on a hill, and just getting the mail is a butt burner with a 20% grade driveway.
The route we took was uphill, up and up some more, and then back down. It was definitly walking more than running. That's the way workouts go.
Tip: Take it easy on the first time out, knowing that you'll be back.
We have been going around the local park on a regular basis, adding more and more running every time. There are a few rises, but nothing I would consider an actual hill.
About half way up the first hill section the calves started tightening up. A quick break and light stretch made keeping up the pace much easier.
Tip: Taking your workout up a notch may find new muscles. Don't let that stop you!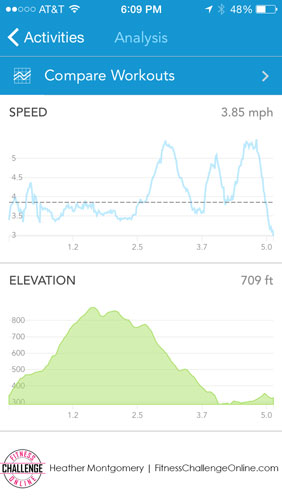 The flat or downhill sections let us run as much as possible without killing our knees. Does downhill walking or running kill your knees too?
The extra impact can be tough on knees so try a few techniques to lower the impact lower on your knees.
Keep your gaze ahead, about 10 yards. This helps stop getting stuck staring at your feet, and keep your posture upright.
Engage your core. Just tightening all those ab muscles battles the natural tendency to lean backward.
Shorten your stride and take quicker steps. This helps lighten your steps and keep you landing on midfoot, and avoid braking with your heel.
A slight bend your landing leg reduces the impact going through your knees.
Tip: Try different paces and stride lengths to protect the extra impact that downhill running can cause.
What's nice about training with friends are the conversations that happen along the way. Everyone has big dreams, and getting the chance to have a supportive ear to share ideas and struggles with can help you stay on track.
It's more than that. Having a community that is supportive of your weight loss goals is important. This is more than the "good for you!" feedback we get along the way.
Dreams of all type need that special group of people who get it. Who understand that there are days when your workout feels amazing, and days when it doesn't. Staying positive and determined might need a friend every once in a while to kick your butt back into gear.
Weight loss goals can feel like an uphill battle
Standing at the bottom of the hill, looking up, you can't see the top. You just have to start walking.
Kind of like those big dreams of yours. Taking the first step is important.
If you've been working out for a while, keeping your diet clean, and stopped seeing the steady results of weight loss, it's easy to get discouraged. Uphill battles are called that for a reason.
Going uphill isn't easy, but the view from the top is worth the sweat to get there.
What weight loss goal will you be working on this week?
Heather Montgomery
Go get your fit on
Give us your thoughts!
comments