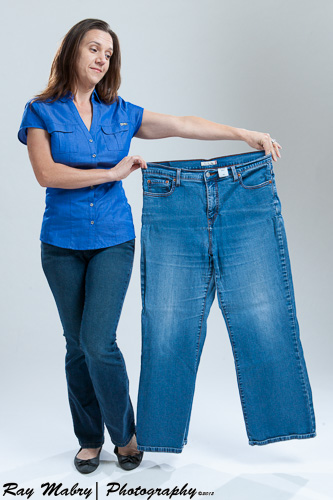 Weight loss is the number one item on New Years resolution lists.
In 2012 the list included getting fit, making more time for family and friends and my favorite on their list: help others in their dreams!
[Source: statisticbrain.com/new-years-resolution-statistics ]
I distinctly remember a conversation I had with one of my sisters two years ago, before I had committed to losing my unhealthy weight.
I have to lose 20 pounds by the end of the year!
"What will happen if you don't?" she asked.
That stopped me in my tracks.
Honestly there were no repercussions to my statement. I wanted to lose 20 pounds by the end of that year. The reality? I made this statement on Thanksgiving of that year.
That is the perfect example of a non-realistic goal.
How many times have you set yourself up for failure? I can tell you that my inner monologue repeatedly tortured me throughout my weight loss process: You aren't losing fast enough. You aren't eating as healthy as possible. You didn't work out enough this week.
Avoid these 4 weight loss New Years resolutions–
My weight loss goal spanned over two years and took about 10 months. The lessons I've learned helped me put this list of weight loss resolutions to avoid together.
1. Avoid this resolution: I will lose 20 pounds this month
There are several ways to lose weight, but the key to taking it off in a healthy way is to lose 1-2 pounds a week. At the beginning of any change in diet or exercise you may lose weight faster. I had dropped about three pounds a week for the first several weeks. That slowed down fast, so setting realistic weight loss resolutions are vital.
Keep it real and specific. Do the math and set a date. Here's an example of my 2012 resolution: I will be my goal weight in June 2013.
2. Avoid this resolution: I am going to the gym everyday
Ouch. I can guarantee that no matter how much you move now, hitting the gym for a workout that will burn calories daily will make you want to never go to the gym again after about a week.
A good workout resolution to get you started? I will move for 30 minutes everyday.
3. Avoid this resolution: I will eat healthy food everyday
Perfect idea in theory. Willpower and desire to lose weight will take you a long way to your healthy weight loss resolution. No one is perfect, and the constant denial of foods you love will drive you crazy. Set aside a few hundred calories every week to et something you enjoy. Really savor it and make that time yours to enjoy it – whatever it is.
Here's an example of a healthy food resolution: I will make healthy food choices and plan my meals for success.
4. Avoid this resolution: I will be happy when I weigh (insert goal weight here)
Your body is constantly changing while you lose weight and you will see improvement ongoing. Looking at yourself in the mirror will either be a huge motivator, or your inner voice might start interfering. The last thing you need while you are improving your body is to add to any negative body image issues. We all have that negative image of ourselves, no matter our size.
Want a healthy body image resolution? I will appreciate the healthy improvements in my body everyday.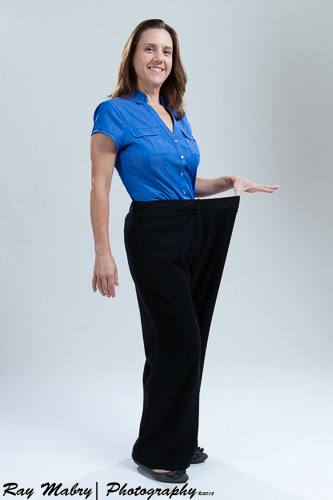 Resolution: Healthy Weight Loss
What is your weight loss New Year's resolution for the coming year? If you are like the 66% of Americans who have weight loss at the top of your list, give yourself a break. Avoid the crazy this-will-happen-overnight thinking and let yourself think realistically.
Enjoy your healthy new year –
Heather Montgomery
Get Your Fit on!
Give us your thoughts!
comments