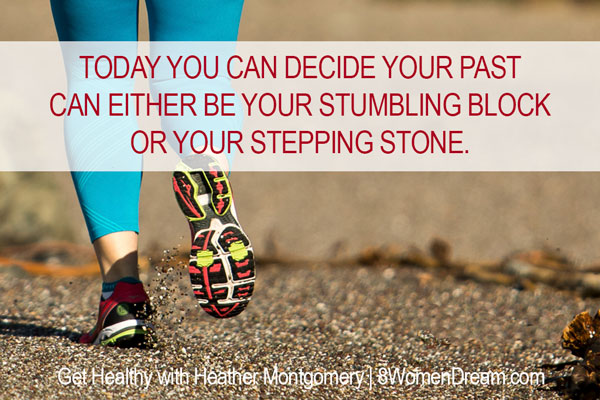 Fitness dreams can get sticky if you are online 24/7. The amount of information available from fitness experts can be overwhelming.
Being online 24/7 can be a benefit or curse to your fitness goals.
There are a ton of fitness experts and trainers on social media so digging through the details can be a full time job. Twitter can be a great resource but with tweets coming at you every second you there's a way to narrow it down.
Hashtags can be the answer! Here's a list of 50 fitness and healthy eating hashtags you can use to find the best tweets for your fitness goals.
These hashtags are geared to Twitter, but most of them can be used to search Pinterest, Instagram and Facebook.
Getting and Staying Healthy
Find articles about staying healthy and get advice to help you live a healthy lifestyle.
#HealthTips
#HealthyChoice
#HealthyLife
#HealthTalk
#HealthyLiving
#GetHealthy
Do you want to try a specific diet change or eat better? Give one of these hashtags to find a ton of resources.
#EatClean
#EatLocal
#GlutenFree
#HealthyEating
#HealthyRecipes
#Nutrition
#Vegan
#Vegitarian
Motivation & Quotes
Fitness inspiration is all over the internet and Twitter is no exception. Look for motivational quotes, encouragement and ideas from those who are on the same healthy living path.
#DreamBig
#FitQuote
#FitnessQuote
#FitnessMotivation
#FitChallenge
#FitMotivation
#GetFit
#GetStrong
#GoalSetting
#HealthQuote
#SelfMotivation
#YouCanDoIt
Fitness Hashtags for Runners
Dedicated runners can find plenty of tweets on running that offer tips and share your acievements. Best of all the amazaing photos on Instagram with the hashtag #SeenOnMyRun.
#Runners
#RunningTips
#MarathonTraining
#MondayMiles
#SeenOnMyRun
Working Out & General Fitness Hashtags
Ready for a new fitness workout idea? Search these general fitness hashtags to update your fitness progress and find daily motivation.
#BodyBuilding
#Cardio
#Exercise
#FitFam
#Fitness
#GymTime
#Health
#Success
#Training
#Weights
#WeightTraining
#Workout
Fitness goals can be easier with support like 8 Women Dream
What are hashtags do you use to keep track of your fitness goals?
Go get your fit on – Heather