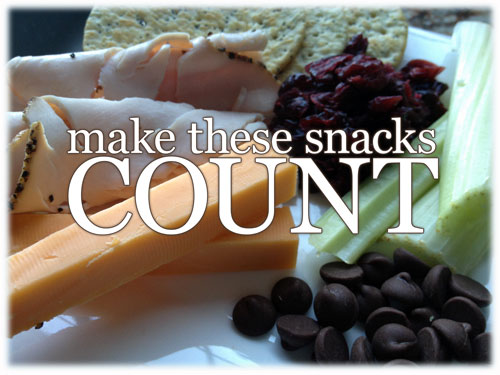 What keeps you focused, stay energized and ready to take on the day? FOOD. This includes the 100 calorie snack options we choose with our busy schedules.
As your resident health and fitness dreamer, losing 80 pounds made me redefine my relationship with food. Food is important and vital to everything we do, it is not your enemy. What we put in our bodies can make a massive difference in our ability to make it to our health and fitness dream goals.
While we all grab food throughout the day to stave those hunger pains away, that handful of chocolate candy or bag of chips might help, but may be adding up in the calorie department.
How much is in a 100 calorie snack?
You can eyeball your food quantities all day long, but when you really start tracking your food, it becomes painfully obvious that not all "cup-full's" are the same. Ideally we want to weigh our food out to get the true quantity of what we are ready to consume. Weight is a  constant and is touted by one of my favorite food gurus – Alton Brown of "Good Eats".
Check out this video of Alton Brown that covers the features of kitchen scales.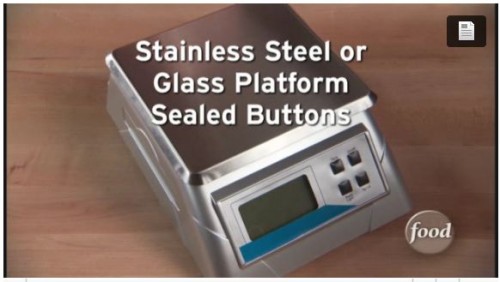 Eat snacks to avoid craving… everything
My post a few weeks back "Who Ever Heard of Eating Healthy and Enjoying Your Vacation at the Same Time?" mentioned some on-the-road snack ideas to get you where you need to go. Here are a few snack ideas I pack daily when I'm off to work. There are a few on this list I avoid on a regular basis, but just knowing what 100 calorie snacks look like may head off any crazy snack-attacks.
Here's the breakdown of these 100 calorie snack options:
Carrots – 9 oz (this may be 100 calories, but the quantity might be a bit much in one sitting!)
Orange slices – 7 oz
Dried cranberries – 1.1 oz
Celery & Nut Butter – 5 oz of celery PLUS .5 oz of nut butter
Chocolate Chips – .75 oz
Cheese – 1 oz
Lunch meat (varies wildly based on quality so check your labels) – 2 oz
Wheat Crackers (all over the place… label check!) – 1 oz
Light butter microwave popcorn – 1 oz (equals 3 cups which is about half the bag!)
Once you start checking labels something interesting might pop out at you. Serving sizes on packaging is almost always ONE OUNCE (which is equal to 28 grams). Try it out in your pantry! Serving of potato chips? 1 ounce. Cheese? 28 grams = 1 ounce. Cereal? 1 cup = 1 ounce.
Of course, getting to know what one ounce of your favorite foods LOOK like will make it easy to spot those over-indulgences on your plate.
Quick note: Please, please, please do not consider this a free-for-all on those very tempting prepackaged goodies that are labeled "100-calorie snacks". I  admit they rate high in the delicious category, and that's about it. Empty calories won't help you get to your health and fitness dream goal.
What's your favorite healthy snack you can't pass up?
Keep burning those calories – Heather

Heather Montgomery is a fitness writer, triathlete, and blogger who is devoted to sharing what she has learned about becoming a triathlete after age 40. She uses her Metabolic Training Certification to help other women struggling to get fit in mid-life. She lives and trains in Santa Rosa, California, the new home of the Ironman triathlon. You can find her biking the Sonoma County wine trails.