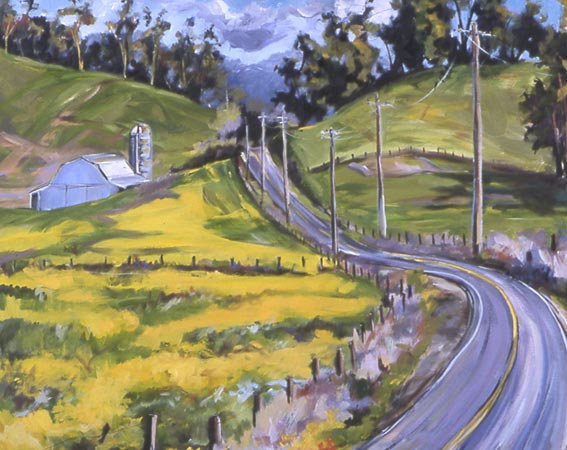 Once again the Sonoma County hills are full of mustard. It's time to go paint.
The song The hills are alive with the sound of music . . .  races through my mind when I stop to paint my surroundings.  The scene where Julie Andrews is singing on the hill with such abandon sticks in my memory.
It is that same excitement that I feel when I see the local hills change.  The  dry summer hills never inspire me.  As soon as that soft velvet green and mustard growth emerges, my paintbrushes start calling to me.
It makes me think of my dream of painting in Italy.
Wendy
Wendy rotated off 8 Women Dream in March of 2010 to complete grad school.  You will still find her painting along Sonoma County California roadways.