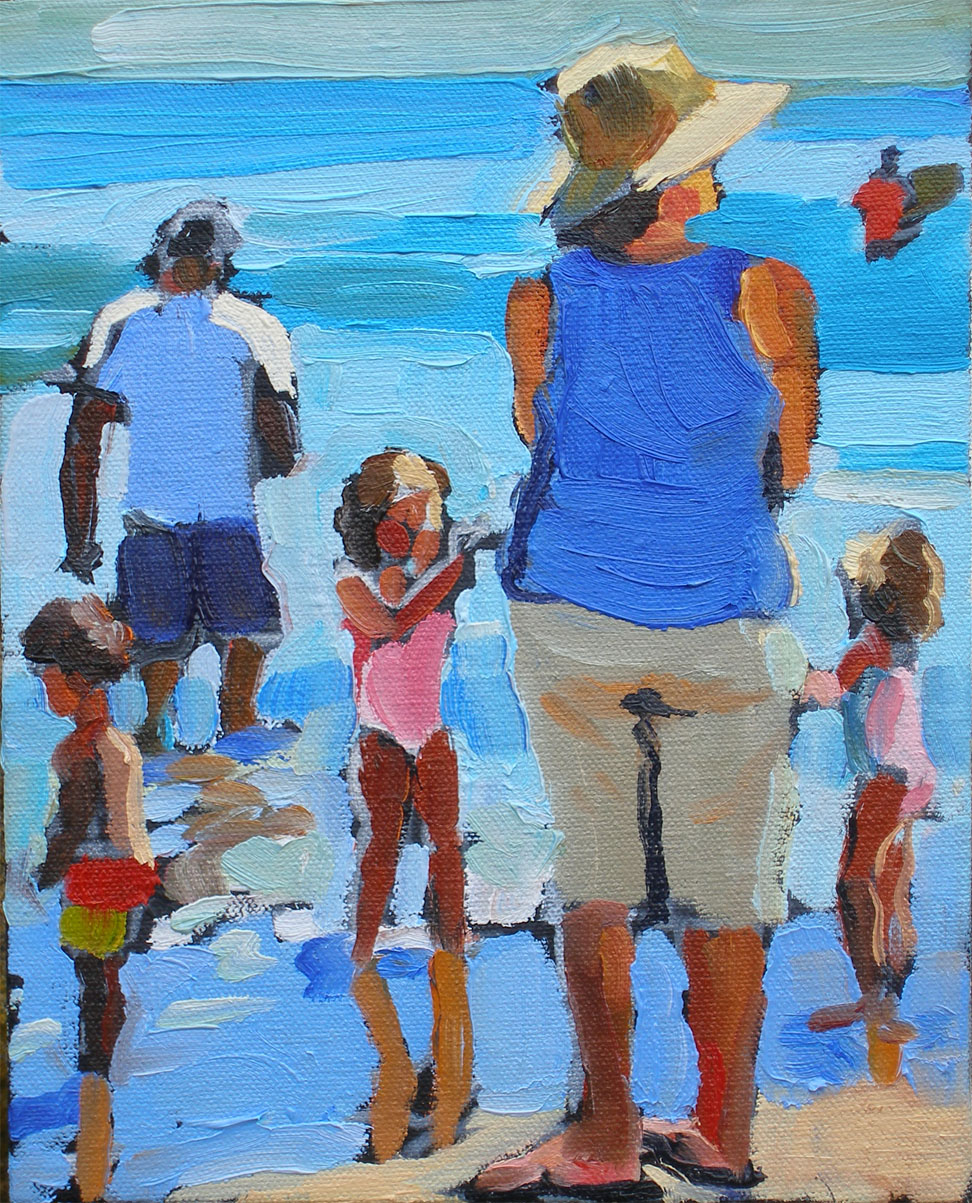 The term "free falling"  describes how I feel as an artist in the middle of this recession.  It is like a leap of pure faith.  May has arrived so I have officially started my "lofty goal month" by following through with daily quick study painting before working on larger works.
Yesterday, after I finished my "day 2" quick study, I went rifling through my boxes of photos looking for inspiration.  Instead, I found an old picture of my son when he was four. There he was with his sweet round cheeks, large eyes and pouty lips.  My son is now fifteen and all traces of that childhood innocence has long disappeared.  How fast time flew! I had this rush of sweet tenderness.
You know that feeling you get when you hold your toddler in your arms and they rest their head on your shoulder and it is so peaceful? This moment reminded me that during this great quest to remember to be present and cherish what I already have. Â  So I called my bushy haired prickly teenage son and told him I was on my way home to spend time with him.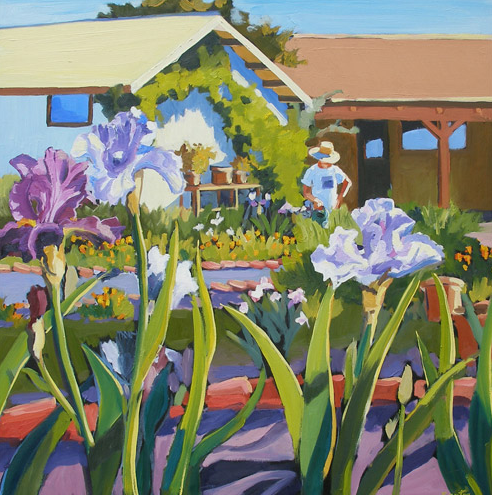 This week I had two good art related emails.  One was that I was accepted into Alameda's plein air paint out   in July and the other was that I was selected for Blick's Facebook artist of the month.  Blick is a large art supply store.
"Go on working, freely and furiously, and you will make progress."Â  Paul Gauguin
From your future international artist,
Wendy
Wendy's dream is still to become a influential international artist, but she left 8 Women Dream in March of 2010 to complete grad school.