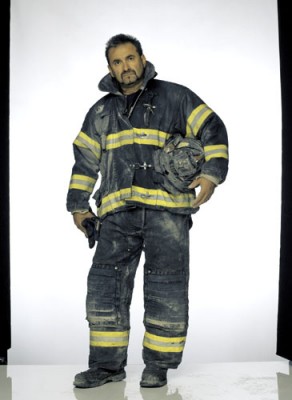 In last week's post, 6 Challenges to Improve Your Photography Dream Skills, I highlighted famed photographer Joe McNally in Challenge #4 –  Know your own "photographer persona."
It read,
One of my favorites is Joe McNally, NY based photographer who has been around for 30 years in the business.  Did stints at Life Magazine and for National Geographic and now travels the world doing specialty workshops on lighting and composition.  I know enough about him (personally) to know he is passionate, caring, driven but casual and a real smart ass at times, and those characteristics live within the images he takes.  There is just something about them — you'll look at the photos and say "that looks like it must be one of Joe's."
Joe's photos are easily recognizable because of who he is.  He shoots with his heart, and worries about the technical details afterwords. There is so much emotion captured in his images, it feels personal and in some ways almost intrusive to look at them, like you are barging in on an intimate conversation between Joe and his subject.
He can bring out anything – joy, sadness, wonder, pride – if you can feel it he can find it in you.  He could be shooting a ballerina, a president, a golf team or a city transit worker – and the images would all show that connection he creates with them.
Is the lighting right, are the settings right, is the angle just right?  Yep, most of the time.
But I will always say his heart is the key to his success.
This week will mark the 10 year anniversary of 9-11.  Joe's connection to this tragedy created one of the most famous works of art at the time.  On the days that followed the attacks, Joe felt motivated to help and did so the best way he knew how: Â he took photos.
But not just any photos.
"Faces of Ground Zero – Portraits of the Heroes of September 11, 2001" was an incredible project in the making, one that now is considered by many as the most significant artistic endeavor to evolve from that time.  It consists of 246 giant polaroids – measuring 9 feet by 4 feet – taken with the world's largest polaroid camera.
Nothing like it had ever been done.  He and his crew worked tirelessly to honor those who made a difference on that day – by living or dying.
He was asked to recognize he 10 year anniversary with an update on some of the people he profiled in 2001.  Those images, along with some original photos from the project, will be on display in New York at the Time Warner Center through September 12th. Here is the link to the showing. If you are in New York, make it a priority to get there.
He was asked once by another famous photographer Scott Kelby about why this project was so important, he humbly said,
"Here's the reason we kept pushing. At the end of the day, this is simply a collection of pictures of some very good people. Many of them I count as friends. The folks in these pictures saved many people on that day, and in a very real way, they also saved all of us. In a very dark hour, they reminded us all of the decency of the human spirit."
Thank you Joe for simply doing what you love, and following your heart.
Remy