Hello Top Photography Dreamers:
On your Dream path of photography – have you ever heard another photographer say something like this:
For every 10 shots you take, you will be lucky if one turns out good.
1 of 10? 10% of my shots will be good?  That's it?
That means 90% of my shots are crappy, missed opportunities, flubs, mess ups, technical blunders, and story-less images.
Seems like a dreadful ratio.
As a photographer on a dream path, we're gonna make mistakes.  There is no way around it – and even lately, I've received some of the more interesting comments and compliments on my mistakes than I have with the top 10% .
That is why it's called 'art' –  I guess.
So in honor of seeing beauty in the flubs, here are some of my most recent mistakes:
This mistake was a shot of some aluminum baseball bats lined up against a fence.  The automatic focus was off, I thought it was on.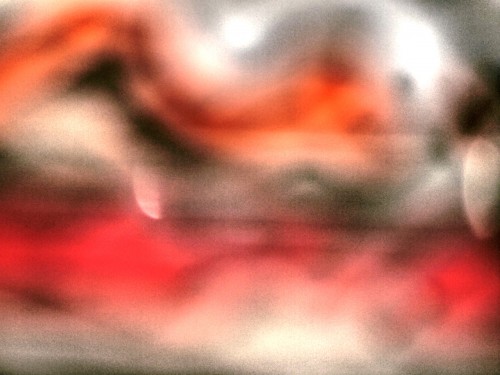 This mistake happened while riding as a passenger in a truck in need of a new windshield.  I was trying to zoom for the mountain ranges and clouds in the background, but hit the shutter before I could adjust.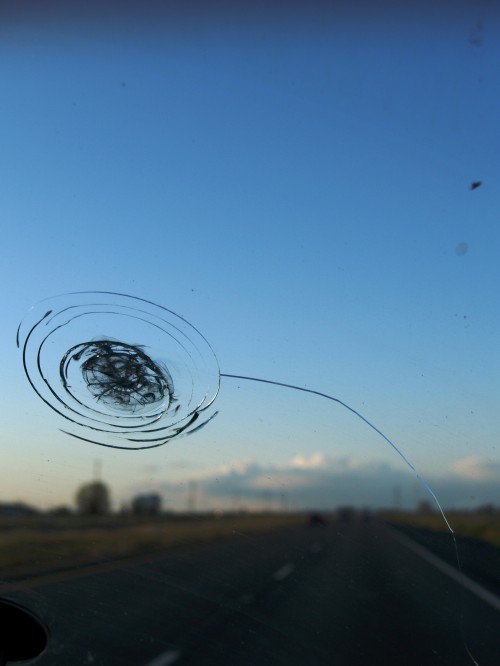 This mistake is donated to me from a Fellow Meetup SoCoPhoGro Member who was taking along exposure of the Golden Gate Bridge but zoomed the lens out before the shutter was closed.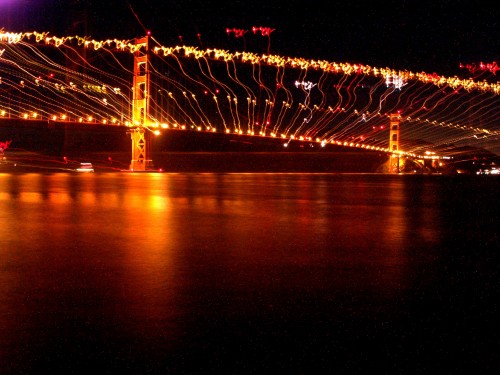 This mistake was from a night shoot in my home town.  Not sure how I did this without blurring the guy in the left third.  My favorite part is the reflections in the water stay true while every other light moved.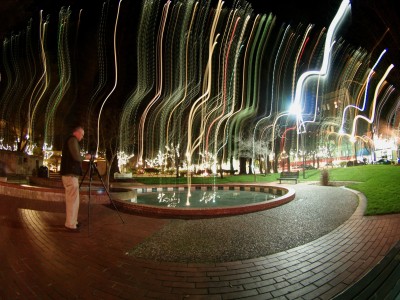 This mistake was taken on a pier in San Francisco (that is my Meetup Group in the background).  I put my camera down and it landed on its side and somehow I pressed the shutter.

 And finally, this 'mistake' was a quick one to catch – the hands below are of 3 generations of women in my family – my mother, sister and niece – helping me shoot a Cancer Survivor tribute.  I asked them to make a fist of power, to show cancer exactly what we thought of it….and my sister innovated it a little bit.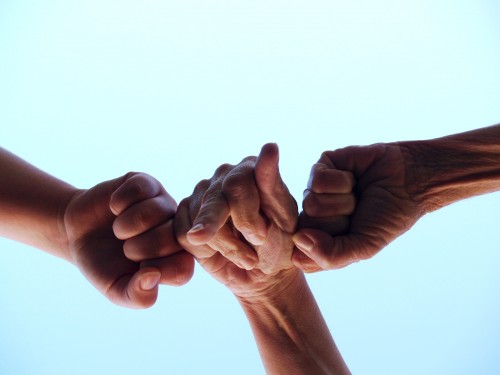 Photography Dreamers, what are your favorite mistake images you refuse to trash?
Until next photo,
Rem