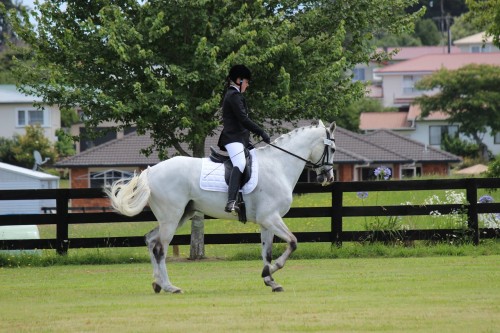 This week I am still stuck with my dream of becoming an accomplished equestrian and rather than go on about wanting to quit, I'll leave you with  …
My Top 8 Equestrian Blogs & Horse Websites on the Internet —


It is the number 1 independent equestrian product review site and features 4 blogs – Andy's Blog – Ariel's Blog – Bella's Blog and the Marketing Blog.


A site dedicated to researching and analyzing the most current equestrian industry news, events, and issues and sharing horse experiences and knowledge which features 1 blog – Ace's Blog.


A news aggregation website for all equine-related information reaching far and wide on the Internet.


The Olympic equestrian-dressage websites with videos, photos, news, events with Olympic and World Records and Results.


This blog runs off the website Club Equestrian, which is a website community for people who love horses, but Club Equestrian has a great list of other bloggers discussing all things equestrian.


Bringing you entertaining horse that promises not to delve too deep into what she doesn't understand.


A blogger writing about her experiences with horses, riding, and equipment.

Equitrekking.com, is a one-stop site for equestrian travel featuring video clips, the Equitrekking Vacation Guide, expert tips, travel articles, Darley's blog, photos and a monthly e-newsletter. And yes it is the website of the Emmy Award-Winning Public Television travel series.
These are all examples of people living their horse dreams.  Who knows, maybe it will inspire me.  Do you have any equestrian websites or blogs that you enjoy?  If so share them with us!
Danelle Jacobs

Danelle rotated off 8 Women Dream and is still working  on her dream is to become an accomplished equestrian.  You can catch her every year at the Pasadena Tournament of Roses parade, where she is always heavily involved with the LaCanada Flintridge Float.
(This list is updated periodically when listed equine sites stop blogging or discontinue being found on the Internet)
Give us your thoughts!
comments