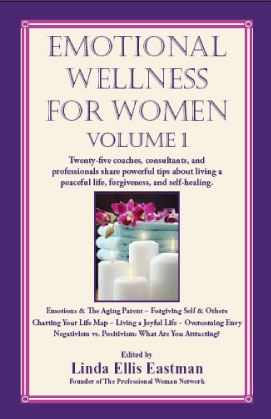 How many of us pay much attention to what you are dreaming for -Â  hoping will arrive soon – then suddenly realizing it is happening right in front of you?
It just may not look like what you pictured. In March as I was trying to produce the amount of money needed to keep our house.  Through meditation, I asked for a job near my home with a couple of important perks. I visualized a certain amount of money per hour and the type of environment I wanted to be surrounded by.
The job came – almost immediately.  But not from a place I thought I would ever be working – in the publishing industry.  When this happens in your life, do you see it? If you are praying for traffic to speed up so you won't be late, do you notice that maybe you didn't get there fast, but you arrived exactly when you needed to?  Perhaps you were even saved from an accident.
I try to be mindful of my thoughts and the places it tries to take me. Being observant of all that chatter in your mind and quieting it is an important first step in getting what we need out of life. In meditation I dismiss the chatter about stuff that is not important. Have you noticed how your brain throws crazy stuff at you when you try to slow down your thoughts?  This is where I am aware that I am spinning too much;  the bad things I imagine never happen.
This group of 8 powerful dreaming women is another means of thinning out the thoughts, giving purpose to my dreams and planning out my wants.  I enjoy being around 8 other women who are trying each in their own way to do the same.
I recommend to make your dreams work for you –
Meditate.  There are many free meditation instructional videos online – just Google the words meditation and click on the Video menu at the top for a full list of different meditation techniques and how-tos.
Find or create a group or team that supports your dream. There is nothing like having to show up to a group that makes you accountable to your dream.
Keep a journal.  Keeping written statements about your dreams, along with affirmations are a great way to jump start your vision.
To follow Heather's post, I strive to take a few minutes each day when ever I can to clear my head.  I focus on my breathing in the stillness of a moment.  If you aren't allowing time for clarity to arrive how can you be experiencing any dreams? Did you know that Thomas Edison, Stephen King, Salvador Dali, Edgar Allen Poe and Mark Twain used the initial stages of sleep to generate creative ideas and solve problems? Quieting the mind is an essential part of achievement.
Being still and living in the moment is on my dream plate this week, how about you?
Alyse
Alyse's dream was to travel to Tibet and learn a secondary skill of glass blowing.  Alyse accomplished her dream of learning glass blowing in 2009 and left the 8 Women Dream group in 2009 as an accomplished dreamer