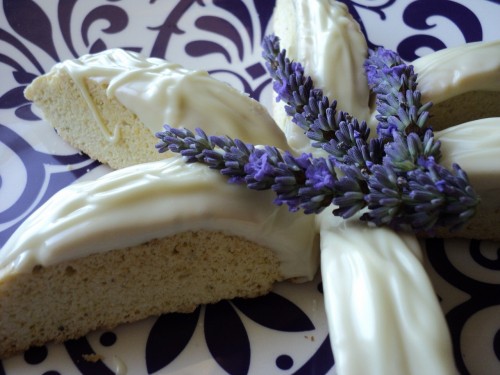 You know that saying, "practice makes perfect"?  Well, just now as I was kneading my garlic foccacio bread dough, with confidence, for tonight's Italian herb roasted turkey and pepper jack grilled cheese sandwiches, I realized that my dream of becoming a really good home cook had come true.
Herein lies a key ingredient to moving from my dream thought perfection to dream doing perfection–
Practice
.
It's amazing.  I really can cook well.  My mistakes are fewer and farther between, and the errors mostly only show up when I am asked to whip something up in a foreign kitchen with (or without) a pantry and my favorite tools, chief among them, sharp knives.
Taking my life long desire to create delectable edibles from as far back as a childhood neighbor's "Easy Bake Oven" (failure) to preparing my own seafood, chicken, beef and vegetable stocks (success) for use in a zillion different, tasty dishes to share with family and friends is a skill I have now, that has come only through many thousands of hours and several years of practice.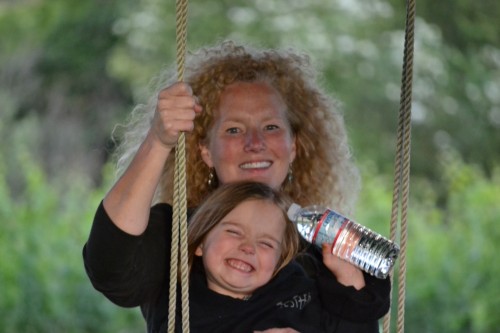 Very few things in this life give me as much joy as preparing for a delicious get-together with and for the people I love.
Back in my days as a professional event planner during my twenties, thirties and a wee bit beyond,  I perfected the art and practice of entertaining.
From Napa Valley and the San Francisco Bay Area, I honed the craft of planning and orchestrating special parties for the rich and famous and major corporations both freelance, and as director of hospitality for the winery, Silverado Vineyards.
I worked many weddings as well, setting up and serving, while at Meadowood Resort in fabulously posh, St. Helena, California, just "up valley" from the city of Napa.
Later, different corporations and businesses in downtown Portland, Oregon experienced some of my very best skills as first, the catering coordinator for the 5th Avenue Suites Hotel, then as restaurant manager and wine steward at the Benson Hotel.
While incredibly grateful for the employment at these high end, beautiful establishments, today, I am ever so much more grateful to be able to welcome family and friends, to my own vineyard home, here in Willamette Valley Wine Country.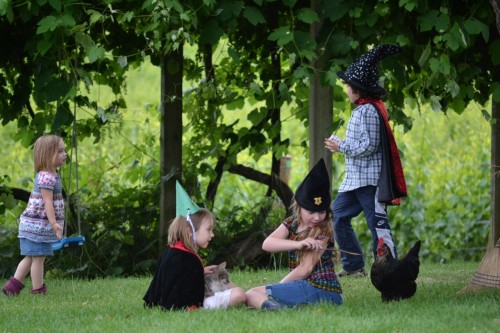 It's kind of a flip of the saying, "Find what it is in life that you're passionate about and then find a way to make a living at it."
I'm one who's passionate about home making, gardening, raising chickens, baking and cooking and most of all, I'm passionate about doing all of these things for my family and loved ones.  In terms of dollars and cents, they don't pay me a dime, but in smiles, compliments and hugs, I'm a billionaire.
This week, my beautiful sister came out to our home for Sunday supper with my two oh-so-yummy little nieces, and her new beau whom we were meeting for the first time, a Brit, from Australia.
Planning the menu with the whirling and swirling thoughts of summertime food and beverage fun is a personal delight where I used to consult my enormous library of cook books, and now am able to call on my own mental repertoire of foodie favorites.
Some extremely important marks for me to hit include what's "on" in my garden, how many eggs I will  have for baking and incorporating our farmers market/farmer neighbors' treasures of the palate in the mix.
Another couple of things I find crucial for a successful event (success measured both on happy taste buds as well as happy feelings) are to make and set up as much in advance as possible, and in summertime, not to heat up the house.
Many times, I find dishes like my smoked salmon, dill and capers deviled egg filling improve with an overnight in the fridge.
And I don't know about you, but I simply loathe with all of my might, being invited over for a meal to someone's home, just to have the host or hostess in the kitchen or at the grill the entire time.  I'll go one step further saying that it hurts my feelings, I think it's rude and I'll never want to come back.
Had to be said.
For this mid July special event for four adults and four children, I quickly dreamed up a cool/hot or chilled/spicy menu beginning with a garden-herbed, lemon zest goat cheese spread and cambazola cheese with crackers.
I knew my four and six year old nieces may or may not chow down on these cheeses, but I also know that my children, their two older cousins, who love these cheeses, just might have an influence on their trying something new.  Sort of like a palate expanding, peer pressure deal.
 The evening before, I prepared one of our favorite pasta dishes that works beautifully hot or for summer as a kind of pasta salad with the ingredients of :
Al dente penne pasta that was poured into a large stockpot of salted, rapidly boiling water and stirred so as not to stick to the bottom or one another, really good olive oil, flaked, wild smoked salmon, capers, tons of basil chiffonade (means stack the clean, dry, basil leaves on top of each other, roll up tight like a cigar and rock your sharp knife across the length of the "tube") some lemon zest, downy heaps of pecorino cheese, shredded with my micro plane grater and a wee bit (kiddies remember) of crushed red pepper flakes.
Gently and thoroughly combined, finished with more olive oil, covered and refrigerated over night and this dish will just need a large and lovely serving bowl to impress the eyes as well as the taste buds.
Our main dish for this super special gathering was also an overnight guest.
We seasoned a gorgeous pork shoulder with a dry rub, added our favorite liquids and into our large slow cooker for tomorrow's sliders of "barbecued" pulled pork with caramelized onions on toasted, homemade sweet potato buns (I baked off in the early cool Willamette Valley morning) with a spicy-hot tarragon orange mayonnaise, which I also made the evening before.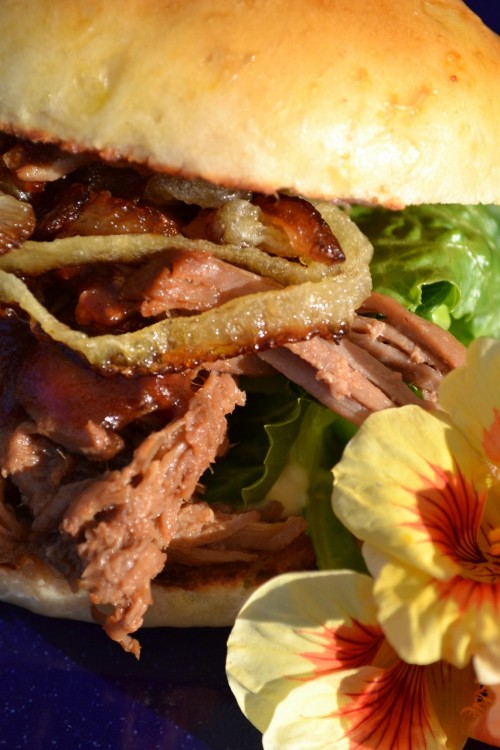 Spicy Hot Tarragon Orange Mayonnaise:
Ingredients:
1 whole room temperature egg
2 room temperature egg yolks
1 T Dijon mustard
3 T white wine vinegar
2 C  olive oil
Salt
3 T chopped tarragon
1 t  orange zest
2 t fresh, dried crushed red pepper flakes
2 to 3 shakes (or more to taste) Tabasco or your favorite hot sauce
Method:
In a food processor with metal blade fitting, combine egg, egg yolks, mustard and vinegar.  Blend at high speed for about 30 seconds.  With the motor running, add the oil in a slow, steady stream.  When mayonnaise thickens, turn off the processor, scrape down the sides, pulse just to incorporate these first six ingredients.  Transfer mayonnaise to an airtight container, add the remaining ingredients, whisk with a fork and refrigerate for up to five days.
Dessert was my husband, Bryan's favorite cookie recipe (featured at the top of this post).  Even though this meant more early morning baking, I knew these hand held treats would be great for us while hiking around the vineyard, swinging on the swing and taking a zippy Kubota ride all over these 200 plus acres of heaven.
An amazing time was had by all of us, and the sweet and precious tears of parting that were shed by my little nieces, followed by the lovely "Thank You" email from our new friend, Ian, helped prove it.
My cooking, baking and special event planning now is a dreamy reflection of my daily life.  It's a sweet, savory combination of adventures and tastes that I love to practice and to share.
I wish you all delicious moments, until we gather together again next Sunday.
Shellie