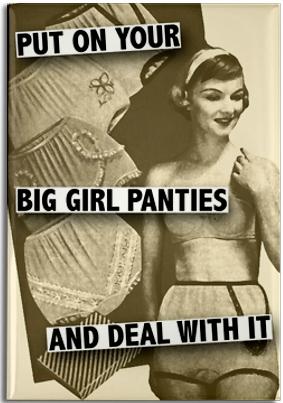 Where am I on my dream to becoming a known rapper? Well, I'm sitting here in pain from my root canal and I am thinking about motherhood. It seems motherhood doesn't stop – or family crap doesn't stop because mom is in pain.
You know how it goes. Just as you sit your ass down to relax, you hear "Mom?"
We're a uterus with loving hands everyone wants to be touched by, and in the end we need to remember to take care of ourselves. There's got to be a rap in this somewhere. My dear sisters in dreaming, these pain pills and dentist drills have kicked my butt.
This is going to be a short dream post. I think you will forgive me this one transgression. I am totally out of whack, but not too much to give you a laugh. If you think our mom BS goes in one ear and out the other, then watch this video and see how it all comes out in the end.
All hail the mom Goddess for our kids being out on their own.
Gotta love these boys. They'll make you laugh.
I'll take this as proof they're listening.
Just make sure you are still making space in your mom life to work on your dream.
In spite of your family.
Laurie
Laurie has several amazing dreams going on in her life at this time. She left 8 Women Dream in November of 2011 to focus on Club B and her NIA business.