Even though you're only make believing

Laugh, Clown, laugh!

Even though something inside is grieving

Laugh, Clown, laugh!

Don't let your heart grow too mellow

Just be a real Punchinello, fellow

You're supposed to brighten up a place

And laugh, Clown, laugh!
–Samuel M. Lewis & Joseph Young, 1928
After last week's somewhat tongue-in-cheek post about personal finance chaos entitled, 4 Hidden Faces of Your Personal Credit State-of-Mind, I suffered an immediate tinge of regret. The lyrics "laugh, clown, laugh" kept running through my head, to the point where I had to look them up online to find out what the heck the old subconscious mind was trying to tell me.
I got the message, and here it is:
Personal finance chaos hurts, no matter how often and heartily we joke about it.
Take a minute and check out those lyrics. Think about the comic geniuses of your acquaintance, or even the famous ones – Charlie Chaplin, Robin Williams, John Belushi. Beneath that silly, zany, sarcastic, hilarious exterior resides a deep well of pain and sadness. In fact, many say the well of pain and sadness is the precise inspiration for the most marvelous humor.
What are you going to do?
Well, in my case, I made up some funny credit state-of-mind scenarios to make it possible to talk to strangers about my financial chaos. As my southern grandmother used to say, "Laugh, I thought I'd cry."
But just because we're laughing doesn't make it fun.
In this post, it's my intention to acknowledge that personal finance chaos is painful. All of us who suffer from it feel it. We laugh to hide the pain or ease it, but that doesn't make it go away.
The GOOD news is, pain is an excellent motivation to change, if ever there was one.
Repeat after me as I tell you (and myself) what I tell my kids when they say such things as, "Mom, my foot hurts if I hop while wearing a 5 pound ankle weight," or "Mom, it makes my teeth ache when I eat a spoonful of straight sugar." Or how about this one: "Mom, it hurts when I spend all my money on yarn, books, and artisan bread and I've come up short on the mortgage payment."
Well, honey, if it hurts – stop doing it.
So let us count just a fraction of the pain of personal finance chaos, and pay it honor due, for all of us who feel it –
1. 3 a.m., awake in the pitch dark, staring up at the ceiling, imagining losing the house.
2. Peering fearfully out the window every time a truck rumbles down the street, afraid it's the water guy come to turn off the water.
3. Hiding the garbage cans around the corner in hopes the disposal company won't trouble to look for them and haul them away.
4. April 14, a tax bill of $599.12, and $25 in the bank.
5. Saying no to a lunch invitation from a friend, because you can't bear to let her pay for it. Again.
6. The bottom of a boy's tennis shoe worn clean through, and it's raining. Keep him housebound, or play a shameful game of credit card roulette?
Picture yourself a middle-aged, educated, reasonably talented woman with a better income than a lot of other people, who, by any number of outward appearances, is a success.
Now look in the mirror and see a woman in financial chaos, asking the angels once again to intervene and make a miracle happen.
Laugh, Clown, laugh.
What kind of pain is personal finance chaos causing in your life?
Jayne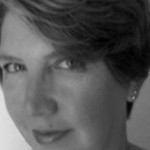 Jayne Speich is a small business coach/consultant who writes, thinks, and coaches extensively on customer service, business finance, and ways to thrive in the new economy. You can find her at theselfreliantentrepreneur.com. Jayne's post day is Saturday.