I've been reading two books at the same time, "The Bill from My Father" by Bernard Cooper and "Deep Writing" by Eric Maisel.
Every week I trek to the library to check out an armload of books because what if a couple suck?
What if only one is worth the effort?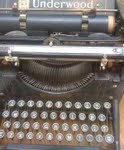 Every once in a while I'm rewarded with a couple of books that compliment each other in such a way that both books are enhanced.
Pairing the books allows Maisel's book to validate the memoir by Bernard Cooper, highlighting the strength of his storytelling.
I like Cooper despite the fact that he has won the PEN/Ernest Hemingway Award, an O. Henry Prize and the Guggenheim Fellowship that (wink) should have gone to me.
His book about his strange, angry, brilliant, aloof and cranky lawyer father had me laughing out loud while wincing with recognition at the things we really think when our toxic parents do the things they do.
The father was so combative, so glib and ostensibly droll (only to strangers and waitresses) that Cooper needs only to use direct quotes to clue his reader in to what he has dealt with his entire life.
"I take it Betty sleeps with you?" (Cooper asks his dad, referring to his father's live-in nurse.)
"What do you mean, sleeps?"
"Oh, Dad."
"Don't Oh, Dad me. There's sleeps and then there's sleeps."
"I mean sleeps."
"Okay. She sleeps with me."
"As in falls asleep?"
"Eventually, yes."
We were like two men racing each other on stationary bicycles.
Is that the best description ever?
The father and son are so dysfunctional Cooper never does get any information about his family's original Russian sir name (discarded at Ellis Island) before his father succumbs to dementia.
Alternating between these two books highlighted the writing risks Cooper was taking. While Cooper needs no guidance on writing deeply, I'm always open to suggestions.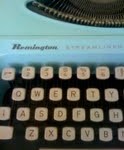 Eric Maisel is a private psycho-therapist who works solely with artists; mainly writers. Within a few pages he helped me immensely. He believes in the practice of "hushing" negative self-talk.
I am conscious of that problem and have my own strategies to combat it, but I can't do it consistently.
He describes those loops of voices, including my mother on boxed wine, my algebra teacher who embarrassed me at the blackboard and the boss who once told me I tended to let people hold onto the impression that I knew more than I did, that can freeze us in our creative tracks.
He offers this mental trick.
Think of those voices as children in their beds in two rows in a dark orphanage attic. No one wants them. They're too ugly, negative and cranky. When we intend to write we start at one end of the hall and walk towards a door at the other end of the attic.
We can walk slowly (to better take in every demeaning syllable) or run (which can put us in a fearful frame of mind) — it's our choice. But to write authentically we have to get to our safe place just on the other side of that door.
We could look or not look.
Listen or not listen.
Talk back or not.
Believe or reject.
But remember, you keep these whiners into your head.
These voices are YOU trying to sabotage yourself.
Wouldn't it be easier to follow Maisel's suggestion to just say "Hush…" to the rabble inside your self-critical cranium?  Say "Hush…hush…" to your own brain speaking in tongues to trip you out.
Say "Hush now…" to the voices of people dead so long you can't bring their faces to mind.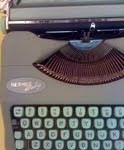 This exercise is so easy and I'm finding it works like butter. I find I am focusing more quickly and writing more authentically with less fear and second guessing.
Maisel's slim book has seven chapters: Hushing the Mind, Holding the Intention, Making Choices, Honoring the Process, Befriending the Work (there's a concept), Evaluating the Work and Doing What's Required.
When he gets a buying spike in his book orders on Amazon.com he won't know he should thank me.
But we'll know it's the least I can do considering how much he's already helped me.
Rayne Wolfe's dream is to write her first book Confessions of an Undutiful Daughter by the end of 2011. She completed her dream journey May of 2011 on 8WD after a year living her dream. You can find her at Toxic Mom Toolkit on Facebook.