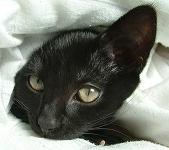 My dream is to change the way I think about myself, my body image and greet the next phase of my life with open arms and a happy outlook. Since becoming involved with 8 Women Dream, I have set out everyday to accomplish this goal.
Anytime problems come up in your dream life, it is time to get into solution mode – even if you want to cover your head and go back to bed. Who else wants to cover their head and go back to bed?
Sorry – can't do that!
How do you move from dream problem to dream solution?
1. Write down the problem and everything about it that bothers you – get it out of your head. Write down your biggest fear and then write down the polar opposite.
2. Accept full responsibility for what is happening. This is what I teach my clients all the time.
3. Write down as many solutions as you can think of – you may even need to ask for help from a trusted friend, family or a trusted person in your community.
4. Create a ritual that helps change your outlook. Meditate and release the problem, go to a submit a prayer site online and submit your problem to be prayed on by strangers, take the problem worksheet with all your negatives and burn them in your fireplace, or bbq and imagine releasing the problem into the universe for the perfect solution.
5. Focus on what you do want – not on what you don't want. Get some sleep. Take good care of yourself. Do loving self rituals that support you while you are going through a rough patch in life.
Remember that negative circumstance are an opportunity to grow. One of the best ways to solve a negative situation is to release it and let it go. Work on a creative part of your dream, or let it go for a bit and do something artistic like paint, draw, garden, bake, or anything that brings you pleasure.
What are you dealing with in life this week?
Keep smiling. Remember that God loves you.
Veronica
Veronica completed two dreams with 8 Women Dream and left the group in December 2010 an accomplished dreamer.