As I dream of becoming a top photographer, I often look to the best-of-the-best for inspiration.
What always seems to be true – no matter who we are – we all come from different backgrounds, different trainings, different interests and experiences that will ultimately shape our style of work.
These 8 top photographers in the world have done the job of defining who they are, what they offer to the world – and have been able to live their passion for photography throughout their lives.
8 Top Photographers In The World For Photography Dreamers —

One of the best fashion photographers today.  He's edgy, has a great use of light balance and color,  and his images sell extreme emotions, not just clothes or accessories.
Although he's found the fashion niche, he is really more of an artist.  I'll just let the images speak for him.

Labeled a portrait photographer, but the images prove way beyond that.
Collections on the website range from Embedded in Afghanistan to Transsexual Prostitutes in New York.  The images are raw and often times difficult to look at.
But what you see is incredibly real and every image has an amazing story to tell.
My favorite collections are those that document the wars and the stark, in-your-face-truth of life and death.

G.M.B Akash is a documentary photographer from Bangladesh and has received more than 35 international awards from all around the world.
His focus is on people living on the edge of society – their faces, lives, and living conditions.
He says: I believe photography can bring about a lot of change – anybody in any part of the world can understand the language of images. Today, I count myself blessed, having become a photographer. To be able to articulate the experiences of the voiceless, to bring their identity to the forefront, gives meaning and purpose to my own life.
He has a way of communicating experiences by challenging our own reality, which makes his images more like pieces of art and something that tears at your soul.

Incredible wildlife photographer shoots black and white using mostly his telephoto and wide angle lenses. Words used to describe his gallery work are regal, mysterious, powerful and intimate, epic, iconic and haunting.
For me the beauty in his work is the simplicity.  Subjects are obvious, but the photos themselves evoke so much emotion and spirit, its hard to look at them as just 2 dimensional images.
You can feel the mystery and power of the landscape and wildlife, so intimate it's as tho you could just reach out and touch them.

Originally from Switzerland, he now lives in New York. One of my favorite portrait photographers ever!
Some of his more famous subjects have been Juliane Moore, President Clinton, Mr T, and my favorite of musician Joe Cocker.  I would describe his images as textured.  Some are clean and smooth; others appear scratchy and etched.
Not the traditional poses other photographers would set up. I get the feeling Marco waits them out, until the person's real essence shows up in the session, and then he shoots.
The images feel personal, almost too intimate.  They feel like I would need permission to share the room with them. I am inspired by his ability to create that true, rare experience.

In his own words, from his website:We live in a world obsessed with image. What we look like, what our clothes look like. I like to counter this obsession with superficial appearance by using x-rays to strip back the layers and show what it is like under the surface. We all make assumptions based on the external visual aspects of what surrounds us.  I like to challenge this automatic way that we react to just physical appearing by highlighting the often surprising inner beauty.
His work is totally unconventional, simple, clean, and very unique. Others may shoot using similar X-ray photography, but no one does it with his passion for capturing a subject's inner beauty.
And that is a cool niche to have.

To say he loves remote, vast deserts, volcanoes and obscure cultures would be a good start! His current passion is photographing the world's deserts while piloting a motorized para-glider.
This experimental craft enables him to capture unique images of the world, inaccessible by traditional aircraft and most other modes of transportation.
His images rely on the unique patterns of the earth itself.  You may have to do a double take on a few of them, they are that amazing.

Like other well known photographers and me – Timothy didn't start out formally trained. He studied zoology.  On a trip to Africa in his early 2o's, found his passion for photography.
His work now as photojournalist is focused on shooting the planet's remaining indigenous societies – documenting the diversity of humanity's cultural heritages.  He does that amazingly well.
People who realize their love of photography and commit to doing it – no matter what – inspire me to stick with it even when it gets hard. It's never too late to do what you love.
And me?
9. Remy Gervais
A dreamer on the path to becoming a top photographer. Who lives in one of the most beautiful places on earth, which creates an incredible classroom of experiences.
A girl can dream can't she?
Where I can capture Sonoma County vineyards in their various stages of growth –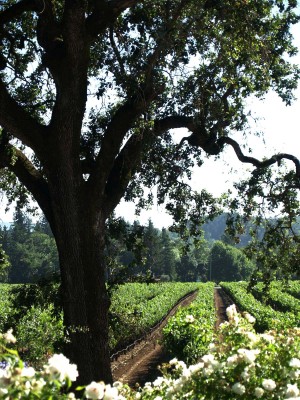 Wonder in the incredible beauty of our rugged shoreline –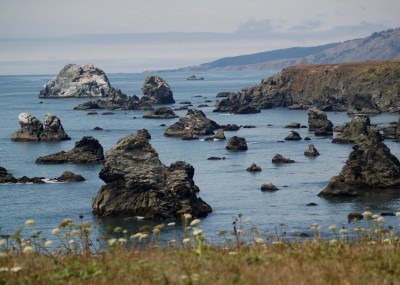 and walk amongst the tall gentle giants in our redwood forests –
I am living my photography dream.  What about you?
I would love to know who is your dream inspiration, or who is your favorite top photographer in the world – and why.
Rem
Remy's dream is creating opportunities for photography showings and public displays of her work.
*Images and websites are the property of the respective photographers, and images are provided for educational purposes only. If you like their work, please click on the image and visit their websites.