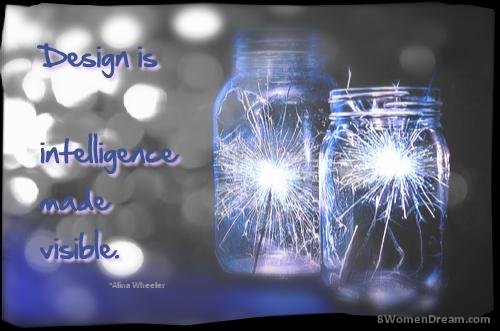 Are you curious about famous graphic designers?
I dream of being known for my graphic design, so I thought it would be interesting to find out how a few famous graphic designers became famous, and what made them different from anyone else.
Graphic Designers might not be household names, but there are some that have gained international fame, and at least, are well-known in the design world.
Each one has their own unique style.
"If you have ideas and imagery, technique will follow."
10 Famous Graphic Designers for Design Dreamers –

Bodoni started with printmaking but is most known for designing and engraving typefaces. You might recognize the typeface Bodoni.

Brody started in record cover design, but became well known as the Art Director for Face Magazine, and typefaces. He is an internationally renowned designer, typographer, art director and founder of the Research Studios network and a brand strategist.

Known as the "Father of Grunge." He became famous by breaking all the rules of Graphic Design and developing his own signature style.
"He changed the public face of graphic design" – Newsweek

Caslon started out as an engraver of gun locks and barrels, and as a bookbinder's tool cutter but is known for his typefaces.

He is best known for his "I Love New York" logo. He is also the founder of New York Magazine.

He is internationally renowned as the principal designer of the iMac. He is considered one of the best in industrial design and is referred to as "the man behind Apple's design magic."

Started as a printer and publisher but famous for inventing italic type.

Morris was an architect, poet, textile designer, and writer, but was most famous for designing unique wallpaper. He also developed typefaces.

He is mostly known for his experience in corporate identity and branding.

Paul Rand (born Peretz Rosenbaum, (August 15, 1914 — November 26, 1996) was an American graphic designer, best known for his corporate logo designs, including the logos for IBM, UPS, Enron, Westinghouse, ABC, and Steve Jobs' NeXT. He was one of the originators of the Swiss Style of graphic design. (Wikipedia)
And here's a little video I found on the subject of graphic design –
Now all I have to do is come up with a unique and amazing style of my own and it's all downhill from there!
Right?
Kim Aikawa
Kim accomplished her first big dream by traveling to New York with her teenage daughter in June of 2009. She lost 20 pounds and overcame her intense dislike (do we say fear?) of flying to accomplish that dream. She still loves her dream career as a graphic designer and wrote this post at the beginning of her graphic design dream for anyone wanting to become a graphic designer and wishing to find out more about them online.
Give us your thoughts!
comments