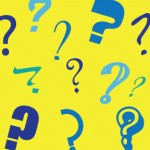 Has there ever been a time when you wondered if you'd ever "get it"? Whether it's something as little as making a good batch of cookies, or figuring out a computer program, or as big as wanting to know the secret of life?
I'm sure more then half of the human population want to know the secret of maintaining a healthy lifestyle. I've always wondered if I would ever figure it out. I mean I know what to do on paper: eat right and exercise.
But how do you make yourself do it and maintain it? How do you get yourself through the stressful times and keep on track? How do you make yourself go exercise like you're supposed to?
I don't want to "speak" too soon, but I think I might be getting it. I do have a big incentive though: keeping my blood pressure and cholesterol down. It's helping me make good decisions and changing my lifestyle. It's a very slow process, but still changing for the better. Here are some ways that are helping me stay on track.
1. Cut back (a lot) on fat and sugar. Replace it with fruit and veggies.
2. Portion Control. I tell myself that if I can just taste it, it will be enough to satisfy me and I don't have to eat the whole thing.
3. Eat very light dinners, mostly vegetables. And don't eat after 7:00. Â Sometimes I'll save the dinners I make for the family and have it for lunch the next day.
4. Exercise. There's no way getting around it. You HAVE to move. But I have to have more than one type of exercise or I will get bored and quit. I have 3 types that keep me going now; walking the hills, (because I have to walk the dogs), stationary bike, (because I can watch t.v.) and Zumba, (because it's just fun)
5. Have one day to eat whatever you want. Saturday is my day to eat junk. So when I get a little grumpy during the week and I want to eat that piece of pie, I tell myself that I can have the  whole damn pie on Saturday if I want, just wait.
6. Weigh yourself once a week. I have to weigh myself to monitor how I'm doing. Sometimes I'm quite surprised of the outcome, good and bad. Maybe when my "lifestyle change" is more secure and consistent, weighing in won't be so important.
So, this is my lifestyle now. Maybe it will be like this forever or only till next month! I'm hoping for forever!
Also, New York is just around the corner! I am feeling the usual stress that comes with traveling. More info about it next week.
Kim.
(Kim has already accomplished her first big dream by traveling to New York with her teenage daughter June of 2009. She lost 20 pounds and overcame her intense dislike (do we say fear?) of flying to accomplish that dream. She rotated off the blog in February 2010, but still hangs out with 8 Women Dream.  You can find her in the comments section)