I am a food addict. I fell off the wagon. I want to get back on now.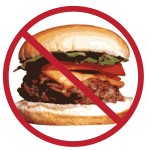 Does anyone have any tips on how to do that? You can't quit eating. I am at the stage where I feel sorry for myself for failing so I eat. It seems like I see or know so many people who don't seem to have this addiction and it makes me mad that I do. I'm sure they have other issues, but you can't see them. Â You can see this one, and I don't want it.
Not much else to post with my Japanese research. Just enjoying the last week of summer before the kiddies start school, and getting them ready, (and me). Maybe I need to start researching the Japanese diet since they are so thin and look healthy.
Till next time,
Kim

(Kim has already accomplished her first big dream by traveling to New York with her teenage daughter June of 2009. She lost 20 pounds and overcame her intense dislike (do we say fear?) of flying to accomplish that dream. She rotated off the blog in February 2010, but still hangs out with 8 Women Dream.  You can find her in the comments section)