Whether aspiring to be a novelist or a painter, a CEO or a travel blogger — your dream is your art.
If it's not, then you've picked the wrong dream.
Today's motivational dream quote is by Phyllis A. Whitney, one of the world's most beloved mystery and romantic suspense writers. She wanted writers to understand the process and not to give up on themselves.
It's easy to give up on your dreams, but if you want it enough and you are willing to pay the price — whatever that price might be — only then can your dreams come true.
Are you willing to pay the price?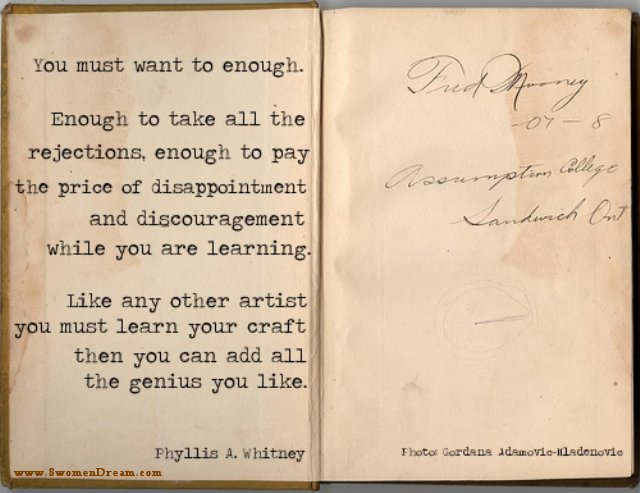 Photo Credit: Gordana Adamovic-Mladenovic via Compfight
You must want to enough. Enough to take all the rejections, enough to pay the price of disappointment and discouragement while you are learning. Like any other artist you must learn your craft–then you can add all the genius you like . . .
Remember this, dreamers.
Catherine