Today's motivational picture quote is by photographer Elliott Erwitt.
Erwitt is an advertising and documentary photographer known for his black and white candid shots of ironic and absurd situations within everyday settings– a master of Henri Cartier-Bresson's "decisive moment." (Wikipedia).
The exact quote is, "Nothing happens when you sit at home. I always make it a point to carry a camera with me at all times . . . I just shoot at what interests me at that moment."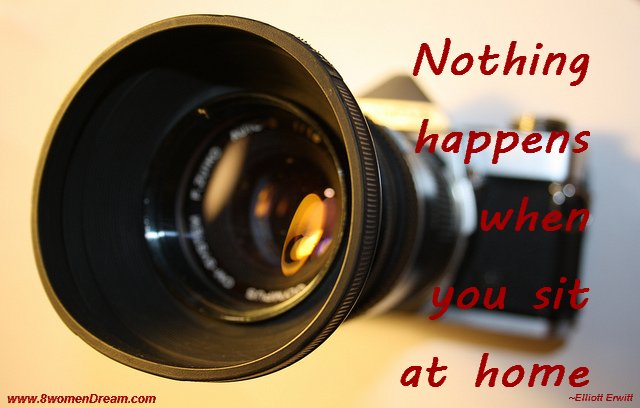 photo © 2011 Elliott Bennett, Flickr
Remember dreamers, nothing happens when you sit at home. You've got to go out in the world and make your dreams come true.
Catherine