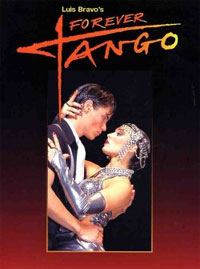 We got a little bit of Broadway last weekend. We saw Forever Tango. It was great. I sat there and watched and I wondered…what is it like to have a dream like that? I see the musicians, (who I enjoyed more than the dancers) some of them looking like they're pushing 70, all playing with such passion.
How did they get that passion for their instrument, or dance?
You know that they had to practice and practice to achieve that level of expertise. How did they get, and maintain, that motivation to keep after their dream and perform? I'm glad that these kinds of people do have their dreams and go after them. At least we can enjoy watching!
I'm still plugging along with my little dream. I am researching on luggage.
I just want to bring enough to take on the plane and not go through baggage claim. Not much to report this week.
That's it for now.
Kim.
(Kim has already accomplished her first big dream by traveling to New York with her teenage daughter June of 2009. She lost 20 pounds and overcame her intense dislike (do we say fear?) of flying to accomplish that dream. She rotated off the blog in February 2010, but still hangs out with 8 Women Dream.  You can find her in the comments section)