As I am researching flights for N.Y., I feel some unwanted butterflies stirring in my stomach. The bad kind of butterflies, not the good kind. Maybe I should call them moths;) I remember that I hate flying. Anxiety always hits me the night before a flight, continues during the drive to the airport, stays through the whole flight and doesn't go away until the wheels have touched the ground. What am I thinking! How am I going to handle a 5+ hour flight and be in charge and in control of my daughter without freaking out or having her freak out because I'm freaking out? Being drugged is not an option either, you know, with me being in charge and all.
As I start to think about the panic I'm going to endure with the flight, I start to wonder how am I going to handle finding my way out of the airport and to our hotel? And then around New York. And then back to the airport on another dreadful flight for home. What if I miss my flight? What if I get lost in New York? What if my hotel sucks? And on and on.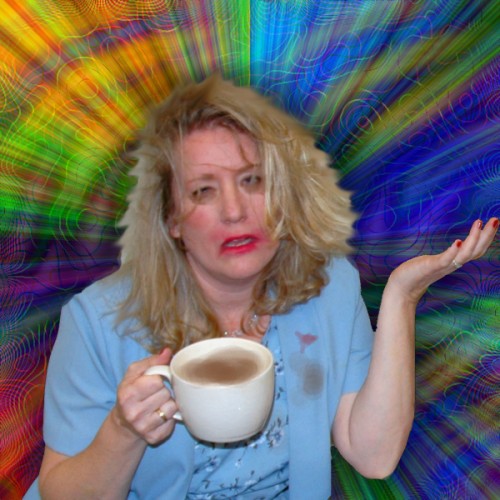 Well, I have to tell myself that this is supposed to be an adventure. It will be fun, exciting, and not perfect. I'll be more than capable of handling any situation.
AND the most important thing to remember is…..don't drink any coffee!
Till next time.
Kim.
(Kim has already accomplished her first big dream by traveling to New York with her teenage daughter June of 2009. She lost 20 pounds and overcame her intense dislike (do we say fear?) of flying to accomplish that dream. She rotated off the blog in February 2010, but still hangs out with 8 Women Dream.  You can find her in the comments section)