Today's dream motivational quote is from St. Francis of Assisi, who was the founder of the Franciscan Order.
We hope that today's image and inspirational quote remind you that you are capable of doing more than you ever thought possible. Going after your dreams is never easy, but it is rewarding. Haven't you heard the saying, "if it were easy then everyone would do it"?
Trust that as you begin your dream journey it may seem like a daunting task, but if you stay with it and refuse to give up, you will find that you will reach new heights that you once thought impossible.
The secret is in never giving up on yourself.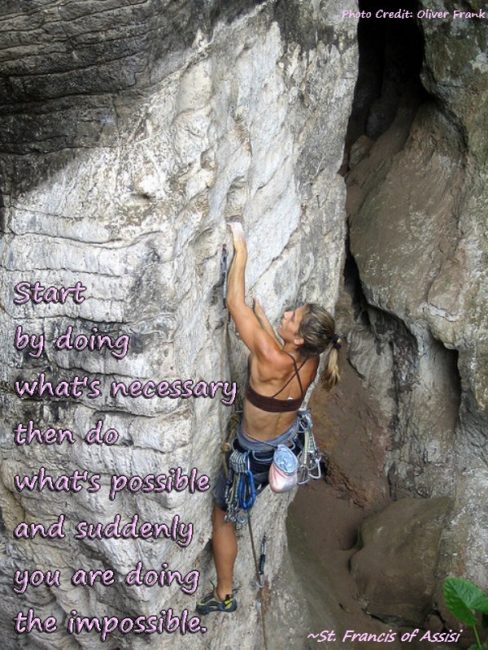 Photo Credit: Oliver Frank via Compfight



Do one small "possible" thing for your dream today.