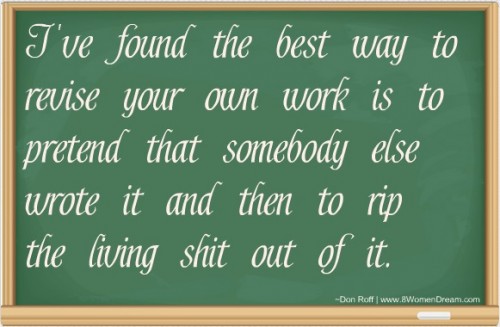 Someone once said that blogging success is the result of perfection.
I tend to agree with this, especially when you are putting something online for public consumption.
With blogging and writing online, perfection is everything.  It's not easy to do, but if you want to be a top blogger, nothing less than remarkable is the standard to live by.
re·mark·a·ble – adjective 1. worthy of attention; striking.
While teaching blogging, I have discovered that you can't teach the urge for perfection in one's work.  A good writer must strive for more.  Excuses for shoddy work won't cut it online — you have to want your work to be the best, to be remarkable.
To be a top blogger you must practice writing everyday, read the works of popular writers, follow some basic writing rules, and be consistently refining your craft.
I become sad when I am editing more than I should — mostly sad for the missed opportunity a poorly written story creates. The ability of being able to immediately hit a publish button seems to remove the kind of effort that a seasoned journalist would put into their blog writing by comparison.
I can see why journalists often scoff at bloggers.  Bloggers need to be serious about the quality of the writing.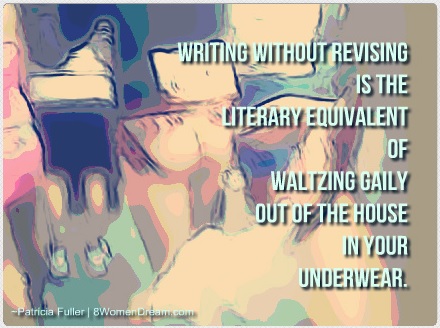 This week I am leaving you with 18 best editing quotes with the hope that you will consider one more re-write before hitting the publish button —
1. It ain't whatcha write, it's the way atcha write it. ~Jack Kerouac
2. So the writer who breeds more words than he needs, is making a chore for the reader who reads. ~Dr. Seuss
3. Write. Rewrite. When not writing or rewriting, read. I know of no shortcuts. ~Larry L. King
4. A professional writer is an amateur who didn't quit. ~Richard Bach
5. Style means the right word. The rest matters little. ~Jules Renard
6. I've found the best way to revise your own work is to pretend that somebody else wrote it and then to rip the living shit out of it. ~Don Roff
7. I edit my own stories to death. They eventually run and hide from me. ~Jeanne Voelker
8. Making love to me is amazing. Wait, I meant: making love, to me, is amazing. The absence of two little commas nearly transformed me into a sex god.
 ~Dark Jar Tin Zoo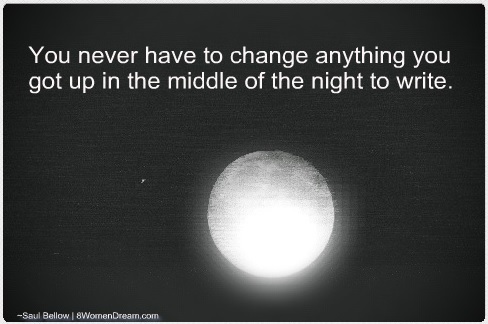 9. I'm not a very good writer, but I'm an excellent rewriter. ~James Michener
10. Flow is something the reader experiences, not the writer. ~Verlyn Klinkenborg
11. There should be no crying in copyediting. ~Carol Fisher Saller
12. Writing without revising is the literary equivalent of waltzing gaily out of the house in your underwear. ~Patricia Fuller
13. The first goal of writing is to have one's words read successfully. ~Robert Brault
14. The difference between the almost right word and the right word is . . . the difference between the lightning bug and the lightning. ~Mark Twain
15. You never have to change anything you got up in the middle of the night to write. ~Saul Bellow
16. You write to communicate to the hearts and minds of others what's burning inside you. And we edit to let the fire show through the smoke. ~Arthur Polotnik
17. Easy reading is damn hard writing. ~Nathaniel Hawthorne
18. When your story is ready for rewrite, cut it to the bone. Get rid of every ounce of excess fat. This is going to hurt; revising a story down to the bare essentials is always a little like murdering children, but it must be done. ~Stephen King
Back to editing and the quest for perfection –
Catherine
Justine Tal Goldberg on How to Write Better- Writing Tips on Voice, Tense, Perspective, Cliché and Wordiness