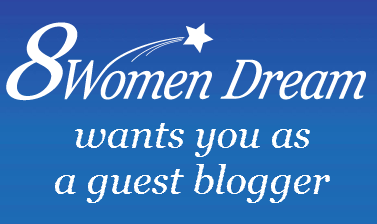 FOR IMMEDIATE RELEASE
(Free-Press-Release.com) May 7, 2012 —
8WomenDream.com is looking for a travel blogger/travel dreamer with her own blog for Travel Saturdays, a portion of the 8 Women Dream blog dedicated to travel dreams, being a travel blogger, achieving a major travel dream in a year, and all things popular in the travel culture.
Applicants should be voracious consumers of travel of all kinds, comfortable offering smart, surprising blog posts on what travel dreaming is really like — the ups and downs, the costs, and the hurdles involved.
Having your own travel blog is a big plus. Ability to deliver fast, clean, snappy content with original images a requirement. Video blogging ability is a must.
This is a once a week guest blogging opportunity with the ability to launch your own product line, book, images for sale while gaining dream support and traffic for your current blog.
There are other opportunities available to the right travel blogger.
"Writing for 8 Women Dream was a life-changing experience for me!" – D (past dreamer)
"Writing and dreaming with 8 Women Dream has made all my dreams come true, and more!" – H (current dreamer)
Contact [email protected] for more details.
8 Women Dream is listed in Guy Kawasaki's AllTop Best of the Web, averages over 100k page-views a month, and in the top 15k blogs tracked on Technorati.