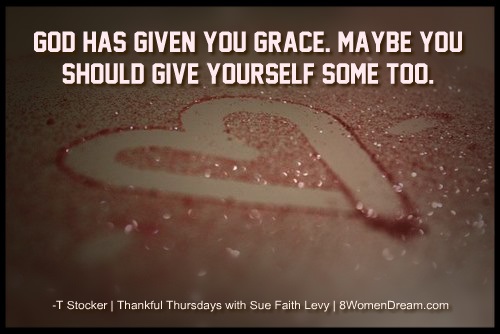 It's Thankful Thursday, dreamers.
This week I want you to remember to be grateful for you.
Each day, say out loud:
"Today I am thankful for me, and so it should be."
Say it every time you start to put yourself down, become sad, or let fear get the better of you. Stop. Take a deep breath and say the little mantra.
Think it doesn't help?
Watch The Science of Happiness – An Experiment in Gratitude video —
Be thankful for you this week.  Write yourself a thank you letter and tell yourself all the reasons why you are wonderful because you are worth it.
Sue