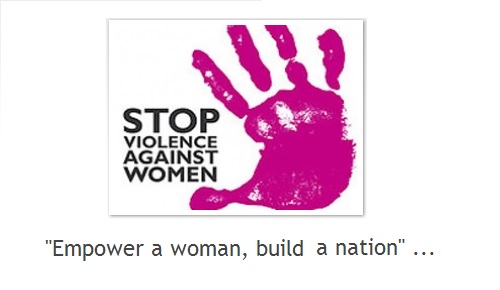 A big part of my dream to be a top motivational speaker is my quest to empower women throughout South Africa, and then to do the same for young women on an international scale through motivational speaking tours, my writings and my website.  In honor of this commitment, I thought I'd share 8 organizations working to improve the lives of women in South Africa.
8 South African Organizations Empowering Women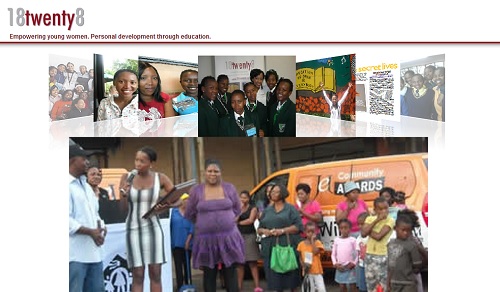 1. 18twenty8 –
18twenty8 is an award-winning, women-led Non Profit Organisation that empowers young women, from disadvantaged backgrounds, by developing strategies for their educational and personal development. They encourage young women, predominantly between the ages of 18 and 28, to view higher education as an attractive and necessary tool for their empowerment. 18twenty8 prides itself on being one of a few organisations in South Africa that is 100% led by young women who empower other young women. Read more about them here.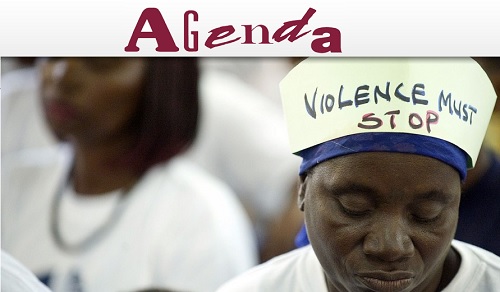 2. Agenda Feminist Media –
Agenda Feminist Media is committed to giving women a forum, a voice and skills to articulate their needs and interests towards transforming unequal gender relations. They aim to question and challenge current understandings and practices of gender relations in South Africa. Through their flagship project, the Agenda journal, they raise debate around women's rights and gender issues. Read more about them here.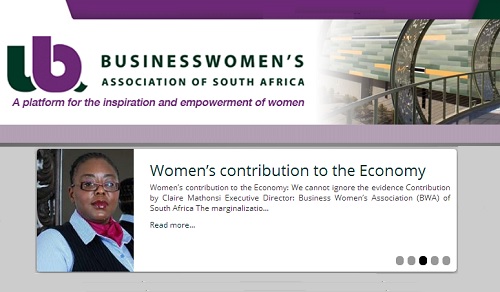 3. BWOYA –
As the voice of women in business, the Businesswoman's Association of South Africa (BWASA) is the largest and most prominent association of business and professional women in South Africa. It plays a key role in highlighting the current status of women in leadership and acts as a lobby group that advocates on women's business issues in an effort to transform the SA economy. Read more about them here.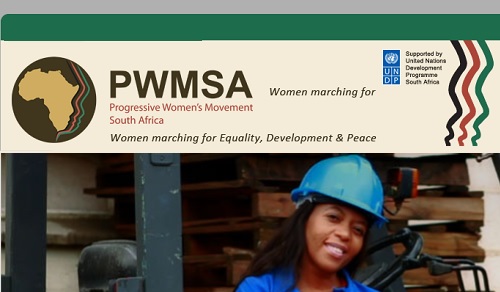 4. The Progressive Women's Movement of South Africa (PWMSA) –
The Progressive Women's Movement of South Africa (PWMSA) is a Not-for­-Profit Organization launched in 2006 to coincide with the 50th Anniversary of the 1956 march of 20,000 South African Women to the Union Buildings to protest against apartheid. The Movement was launched to create a broad front for development for the women of South Africa -one that would enable women to speak with one voice to address their concerns using a single platform of action irrespective of race, class, religion, political and social standing. Read more about them here.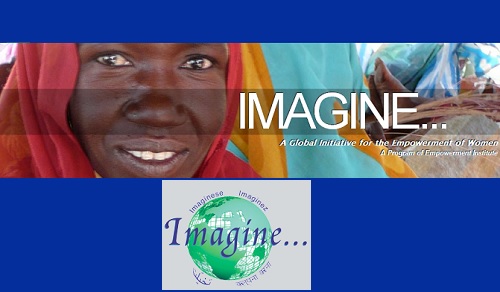 5. Empowerment Institute –
The Empowerment Institute IMAGINE program is designed to empower women in challenging life circumstances to envision and create new possibilities for their life, family and community through participation in a training program called the "Empowerment Workshop." This training program has successfully been applied over the past 30 years in numerous countries worldwide. Read more about them here.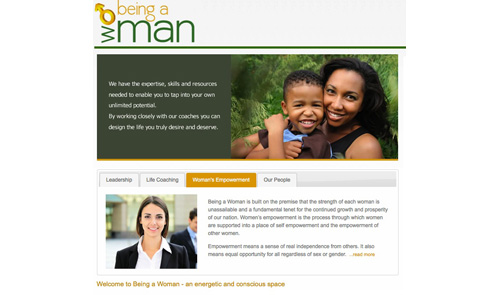 6. Being a Woman –
Since its inception in 2004 Being a Woman has provided support to organizations such as ResourceAfrica as well as government in the design and implementation of programs for marginalized women. These programs empowered mothers, wives, sisters and business women across South Africa. As part of their personal philosophy, they are committed to conscientising South African women on the plight of other women in Africa, India, Brazil and the Middle East. Through this commitment we have successfully established supportive networks in these areas. Read more about them here.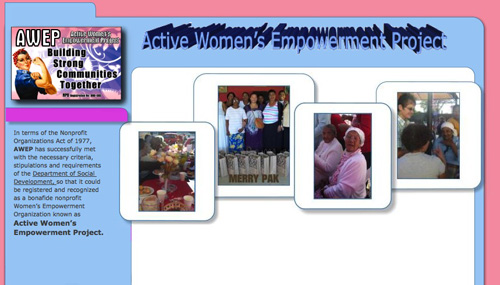 7. Active Women's Empowerment Project (AWEP) –
AWEP is an organisation run by women destined to create change and opportunities for women. AWEP is about selflessly helping a sister, a mother, a grandmother, a daughter, a nanny, a sole provider or any other women regardless of the roles she play or the hat she wears. AWEP wants to empower women to take charge of themselves in a male dominated society. AWEP is about motivating women to become more positive and is about boosting their confidence so that they can reach their full potential. Read more about them here.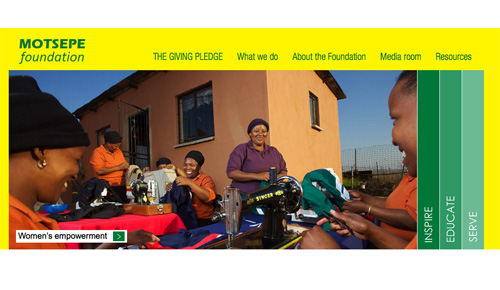 8. The Motsepe Foundation
The Motsepe Foundation recognizes and values the power of women to bring about advantageous and progressive change to society. The foundation's Women's Desk was established to advance the representation of women in the economic, political and social spheres and to empower women to lead active, productive and successful lives. It is the platform for creating synergies between various women's groups which serve as a center of knowledge, resources and research. Programs developed through the Women's Desk are designed to cultivate, nurture and advance the meaningful participation of women in all sectors of the economy and political and social spheres. Read more about them here.
Empowering women is my life and my passion. An honorable mention to this list is Women and Beyond here in Pretoria, South Africa (their logo is at the top of this article) who provides services to women and children who are succumbed to living under adverse circumstances. They primarily focus on women living in informal settlements and rural areas across South Africa to address Poverty and HIV/AIDS. Their goal is to educate, empower, care for and support these women.
As you can see, I am going to be very busy.
What are you doing to empower the lives of women? What are you doing to empower you?
Sincerely,
Sue