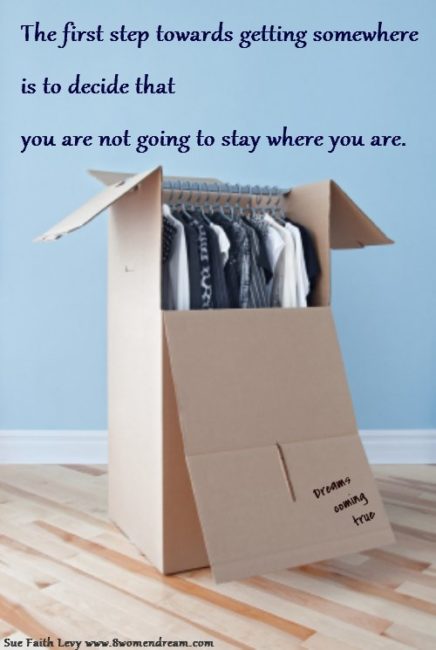 One of my dreams come true is happening right now as my family and I move from Cape Town to a Pretoria, South Africa.  While I am in the process of moving, I leave you with the following dreams come true quotes  to remind everyone that dreams do come true if you believe in them and yourself.
8 Great Quotes on Make Dreams Come True
1. Go Confidently in the direction of your dreams. Live the life you've imagined. – Thoreau
2. The dream comes through much effort. – Ecclesiastes
3. When one of your dreams come true, you begin to look at the others more carefully. – Unknown
4. Be willing to be uncomfortable. Be comfortable being uncomfortable. It may get tough, but it's a small price to pay for living a dream. – Peter McWilliams
5. Reality is wrong. Dreams are for real. – Tupac Shakur
6. The moment of enlightenment is when a person's dreams of possibilities become images of probabilities. – Vic Braden
7. Dreams pass into the reality of action. From the actions stems the dream again; and this interdependence produces the highest form of living. – Anais Nin
8. All our dreams can come true, if we have the courage to pursue them. – Walt Disney
Remember to just pursue your dreams this week and I'll be back next week with pictures of the move!
– Sue Faith Levy
Just Pursue it!
Jack Canfield on making Your Dreams Come True
Do you have any inspirational make your dreams come true quotes? Share your favorites!