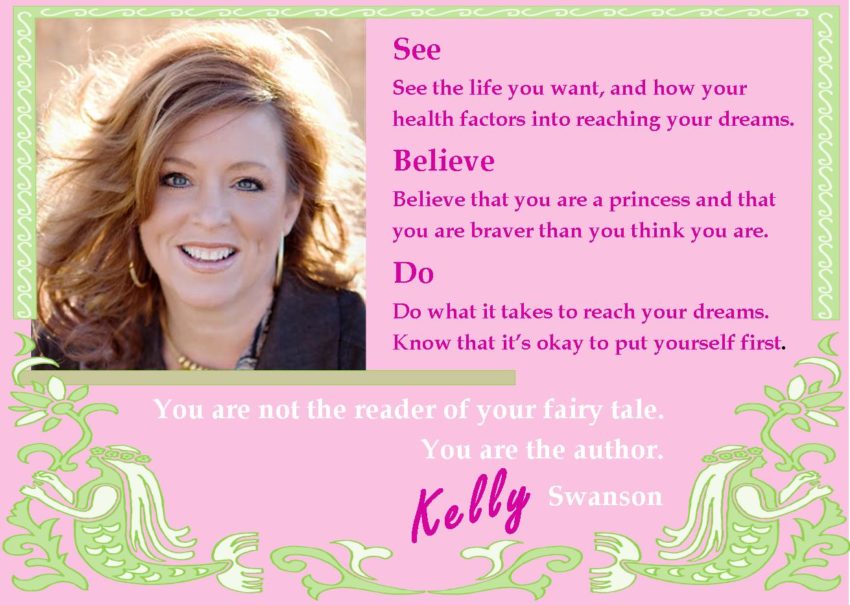 Motivational Speaking Isn't Just About Being a Great Speaker – It's About Letting Them Know You Are Here
I am not an expert at sales, marketing, branding, and the like. If I had known way back then that I would be in the business of motivational speaking now, I would have taken a lot more of these types of courses. But instead I learned everything the hard way.  Story of my life. Then again, I sure do remember what I learned the hard way.
So I won't use all the proper words, and I might tell you something you already know. But in case you don't – let me share with you the number one thing that took me from not being booked to being booked all the time. The internet.
Yes, I worked hard to create an awesome website. Yes, I worked hard to write the best speeches that I could. Yes, I spent hours thinking about my brand, my image, what I am selling and how I am going to sell it. And all that was VITAL to getting business. Without a good product, you don't have anything worthy to sell. But none of it means anything if nobody finds me.
Sure, I sent postcards, I followed up on leads, I picked up the phone and made calls. And I did get results. But those results didn't even touch the results from gaining an internet presence. And notice I said "gaining" – that's important. It wasn't a one-step process. It was a little by little, over time, one step forward and then another one, kind of a process. It's why they call it building your business. There is no wave of a magic wand and poof you're there. That's important, because I think there might be many speakers who are waiting for the poof.
The Internet Is The Best Way To Let The Masses Know You're Here
Okay, so maybe you'll never reach the masses – but you can find your group and still reach a lot of people. Google is the new phone book, and many clients are using it to find speakers. It doesn't mean diddly if they look up your name and you are on the first page. I should hope you are on the first page under your name. But most people don't know to search for you. You want to be found when clients are looking for what you do. So you've got some homework – to figure out what keywords they are using to find speakers like you. Find an SEO person who can do that research for you if you don't how.
Google Paid Ads Versus Organic Searches
I'm sure you've noticed the paid ads at the top and side of the Google search page. People, obviously, have paid for these ads, and I'm sure they bring benefits at a high cost.  But most people searching Google ignore those ads and head straight to the organic search. I know I ignore them when I'm searching for something on Google.
So that's what you really want to aim for – getting in the organic search section – the part that's not paid for – the part that lists sites which have proven over time to be creators of fresh useful content. Because that's what Google wants – fresh, useful content in the category that you are aiming for.
There is a direct correlation to how much my phone rings and where I am listed in Google search engines.
When we were on the first page of Google for several of our keywords, the phone rang off the hook. People were finding us. And not just clients, but TV shows, press, people looking for coaching – people we didn't even expect.  We fell off the first page in January when Google changed something in their search engines. We are working to get back.  But we still believe that the same things that got us there will get us back again. (And we're close. Page three.)
So what did I do?
I fed Google fresh content as often as I could – for years – with the keywords we had chosen – and a properly optimized website, as the two work hand in hand.
Here is a list of 14 items that I attribute to climbing the search engine ladder:
1. Figured out what keywords my clients were using to find what I do. Here on out referred to as "golden keywords" in this post.
2. Created a website that was properly optimized with my golden keywords.
3. Created a Facebook FAN PAGE (different from your regular page) that I comment on constantly, and work to write comments that get people sharing and commenting.  I am now seeing my Facebook page on the first page of Google for my golden keywords, when my own website is on page three. So Google cares about your Facebook fan page, and how many likes you have, and how much you're posting, and who's sharing and talking on it.
4. Worked on getting more likes on my Facebook page by asking people to like the page on a routine basis – asking audiences to like my page.
5. Set up a Twitter account and regularly posted there too.
6. Set up a Google+ account and regularly posted there too. (Owned by Google, and should be as important to you as your Facebook fan page.)
7. Note about LinkedIn:  LinkedIn is a closed system – meaning it's not available to Google search engines. So it does not affect SEO at all. But I still use it because so many others use it. I have gotten business because someone found me there. But only a small percentage compared to who finds me on Google.
8. Created 7 blogs – all related to the golden keywords and subjects surrounding it. Posted regularly on all the blogs, never repeating content.  GOOGLE DOES NOT LIKE DUPLICATE CONTENT. DO NOT CUT AND PASTE FROM ONE BLOG TO ANOTHER, OR FROM YOUR WEB TO A BLOG, ETC. IT WILL BE DISCOUNTED AND MAYBE EVEN PENALIZED IN GOOGLE.  None of these blogs has a big readership – nor does it have a conversation going on in the comments – but we are still feeding Google fresh content daily. That's what matters to us. Big readerships do work – we just don't have that cutting edge or specific topic that leads to that.  Every time I write a blog post, I share it on Facebook, Google+, Twitter, LinkedIn, an even share the links on other blog posts.   (You don't need seven blogs. But I think you should write for more than one. And writing often is key – as is commenting and sharing.)
9. I paid to be listed on several speaker listing sites that have high SEO rankings under my golden keywords. While these investments didn't really bring me much direct business, as is their intent, they still led people to my site who found me there and jumped directly on my website. Once they aren't found on Google on the first page, they will no longer be of value to me.
10. I wrote articles on Ezine articles with links back to my site.
11. I constantly created press releases for upcoming jobs and projects, with golden keywords and links to my site. Google loves press releases. Problem: There are a LOT more people doing it now. And when that happens, I start to see the danger in overcrowding. So now I'm looking around for something else.
12. When I booked jobs, I looked for ways to be posted on their websites, their social media sites, with my golden keywords and links back to my site. I piggybacked off the online exposure they have. Every little bit helps.
13. I am constantly creating new videos and posting them on YouTube (with the golden keywords and links back) and then sharing those videos in my blogs and social media channels.  And there is no harm sharing the link as many times as I want (that's not duplicate content) so I can sometimes bring up a video I posted back when I only had a few friends, and share it again.
14. I am starting to focus on funny. I write hundreds of articles which get read and shared, but it's the funny stuff that gets the most attention, gets the most shares, gets the most comments. So I'm trying to consistently be funny. Funny gets attention and breaks through the noise of their lives.  Even if I have to use somebody else's funny line (I give them the credit) it still gets the job done.
Okay. That's all I can think of for now. There might be other things we are doing that we don't realize are helping. And, yes, this is a LOT of work. It should be – it's my marketing strategy/plan. I don't go to bed if I haven't done some of these things. They are the number one thing that drives my business. That's how the internet took me from the chorus line to the spotlight of motivational speakers.  And now it's your turn.
Good luck! (Even though luck has very little to do with it.)
Kelly