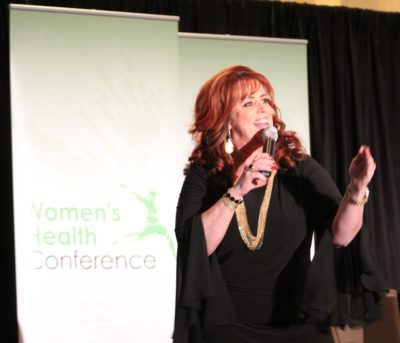 When You're Not Sure What You Speak About
Crafting the right message as a professional keynote speaker is critical to your success.  It can't be just what you want to say. It's more about what they want to hear. And even more important, what they want to BUY.  The perfect recipe is when your message relates to something they want, delivered from your unique perspective, in a way they've never heard before.  Get this right, and your calendar will be consistently filled.  Let's look at the three ingredients in this recipe.
Something They Want
What they want depends on the audience, the issues they face, and the desires they seek.  If your audience is sales people, then they want to close more sales. If your audience is stay at home moms, then they want tips on parenting and running the household. If you are seeking a business audience, then there are some evergreen topics that they always want more information on:
Marketing
Sales
Social Media
Leadership
Customer Service
Motivation
Employee Engagement
Productivity
Personal Development
Team Building
Industry Specific Training
When the client looks at your message, you want them to say, "Yes! We need that."  The key here is what information they need to help them in their lives and businesses.
You may say, "But my program on taking care of your dog will help them in customer service!"  Then you need to tell them that. Don't assume they will figure it out or connect the dots. The return on investment for that client and that audience needs to be stated clearly in their own language.
Your Unique Perspective
Your unique perspective is the way you take that boring list of customer service tips and turn it into an awesome metaphor, a memorable acronym, an all encompassing tagline that becomes uniquely identified with you. It's the way you take that information and put your own personal spin on it.  And this spin is just as important as the other two ingredients.
I won't get very far if my website simply says, "Kelly Swanson will give you seven tips to help you close more sales."
While that language is necessary for the reasons stated in the paragraph above, it is just as important to put my own spin on it. Something like this:
Kelly Swanson takes you on a hilarious and motivating journey through the power of story to show you how that one shift in perspective can help you close more sales than ever before.
The paragraph above dealt with telling your client what he needs to hear. Now is your chance to talk about what YOU want to say. Both are just as important.
In A Way They've Never Heard Before
Many speakers believe content is king.  If content is king, they could have just bought your book and handed it out. In fact, I've had clients buy somebody else's book for their attendees, but book me to deliver the keynote speech.  If content is king, why are the most content-rich speakers given breakout sessions instead of opening keynotes?  If you wanted to be booked for KEYNOTE slots, then you have to understand that there are different criteria than for TRAINING slots.
Content is queen.  DELIVERY is king.  Speakers are professionals who give speeches. They buy a speech. You may not script it out. You may wing it the whole way through. But if you are a speaker, they are paying for what YOU are going to say in that hour.
You can't afford to be boring. Not for one single minute. In fact, if you're boring in the first few minutes, you've lost them for the rest. It's very hard to get them back again.
If you come into an audience as a keynote speaker and stick to the facts, you will be incredibly boring. It's not enough. HOW YOU WRAP IT is everything.  And your story, or stories, will be the flavor that gets you booked over and over again.
Look for ways to be unique yet valuable. Showing up on a unicycle may be different, but if it doesn't have anything to do with your message, it's just a carnival trick.
Look for ways to be different, to deliver your message in a unique way they've never heard before. And here's a hint that will always serve you well: They have probably seen hundreds of speakers, but they've never heard YOUR story.
Combine All Three But Leave Room To Tweak
At the end of the day, it all comes down to what the client wants and needs – their objectives and how you fit. An annual staff training day at a bank will have a different list of objectives than a big women's conference hosted by the local chamber of commerce. Never assume you know what corporate will want.  Many of my peers say corporate wants content.  Yet I've been booked by corporate to bring motivation.  Don't get stuck on labels or strict right and wrongs.  Describe yourself as best you can. Make sure your message is relevant to your audience. Try to be different. And listen to the customer on that sales call to hear what they want before you decide what you want to say.
Are You Staring At A Blank Calendar?
We've all been there. It's not easy to get booked, especially when so much of this business is based on word-of-mouth and referrals.  If you're not getting business – if you're not getting spin off bookings after you speak – if people are not looking for you – then chances are good that the speech is your issue.
The speech is your most prized asset. It can't just be good, it needs to be AMAZING if you want to beat the competition. If you're not getting consistent standing ovations.  If you're not selling all your books in the back of the room. If people aren't lining up to talk with you. If you're not the speaker they are buzzing about for the rest of the conference.  Then it's time to take a closer look at that speech.
One thing that has surprised me most about this business, is that most speakers struggle with writing speeches. They know what they want to say. They have a burning message. They have good content. They just don't know how to put it all together.
Do you need to take your speech to the next level? Don't wait another minute. You can't afford to. It's time to invest in yourself by seeking out someone who can show you what you can't see.
I can help. I promise that I can take your words and make them better. I can help make sure you have all the ingredients to craft a masterpiece. I can help you craft stories that get and keep their attention the whole way through.  You will be amazed at how just a tiny tweak in your words can make all the difference.
Need My Help?
Where can you go to get the most value?  My Story Crafting Summer Camp.  It's the perfect combination of teaching, working on your story, practicing on delivery, in a small group setting. Three packed days of learning in western North Carolina. There are three camp packages based on how much work we need to do on your speech.
There are no words I can use to truly describe Kelly's Story Crafting Camp.  It changed me and my work in ways that are almost inexplicable.  You have to go thru it to understand but let me give it a try here.
I came wanting to work on a few of my stories that I regularly use in keynotes, to craft a new intro for one of my talks and maybe learn a few new techniques.  I left having re written the stories so that they're fantastic and Kelly helped me craft an intro that sucks audiences in from the first sentence.   But more importantly my thought process around story writing was completely transformed.  Now with anything I write,  I'm able to bring the audience on a journey along with me instead of simply telling them what happened.   People are connected, engaged and want more.  This is the mark of a great keynote.
The thing that's so impressive about Kelly is that she takes the time to get to know you and your style so that her ideas and jokes for you sound like you, not her.  She comes up with mind blowing ideas for your material that you may have never seen for yourself.  So almost instantly you'll be sounding like a 5 figure keynoter that has humor and depth around your content.
During camp, you'll learn more from watching her coach others than you ever thought possible and you'll have plenty of freedom to write and take time for yourself when you want.  You'll make friends that last and you'll laugh so hard you'll cry.
Do yourself a favor and go.  This is your chance to work with a true master.  Kelly has a command of  language that few do and it will rub off on you.  A keynote that absolutely wows your audiences is the best marketing you'll ever do.  So when you're serious about building your speaking business- no matter what level you're at-  do yourself a favor and sign up now.  You'll be glad you did.
Traci Brown
www.BodyLanguageTrainer.com
Special Gift
If you are thinking that camp might be the right fit for  you, then I would like to offer you a complimentary phone consultation. I will spend an hour with you, discussing your business model, where you are in your journey, and whether this camp is a good fit for you. Just send an email to [email protected] and mention that you saw this offer in the 8womendream blog post and we'll schedule a phone chat.
We have limited seating at camp. Book today before seats are filled.